To help support a false tooth that fills in a gap, 2 or more crowns are attached to the false tooth (pontic) and then the crowns are placed over teeth surrounding the gap to anchor the false tooth in its new position. The crowns placed on the surrounding teeth are called abutment teeth and they help the false tooth by keeping it in the correct position and increasing its strength when the patient bites. Frisco general dentist, Dr. Camelia Cooper uses dental bridges made from metals, porcelain, or a combination of materials at Sweet Tooth Dental Loft. The 3 main types of bridges are:
Traditional bridges are a false tooth (pontic) surrounded on each side by a crown (abutment teeth).
Cantilever bridges are a false tooth surrounded on one side by 1 or more crowns.
Maryland bridges, also known as a resin-bonded bridge, are a false tooth supported by wings or framework that is bonded to the natural teeth.
Reviews
"We just moved to Frisco and of course needing to find a dentist quick because of a problem. They immediately got me in and took care of the problem. They are super friendly and make you feel comfortable. I think I have found my new dentist."
- W.D. /
Demandforce /
Oct 29, 2015
"The staff is very friendly and the doctor is great. One of the best dentist offices I have ever been to."
- Z. /
Google /
Jan 13, 2021
"The Staff is just the best!"
- S.W. /
Google /
Jan 08, 2021
"Sweet Tooth Dental Loft has been great for me! I've been going there for about 2 years now and I've had nothing but positive experiences. Everyone there is friendly and knowledgeable. Their office is also very clean and well organized. I would recommend going to Sweet Tooth Dental Loft."
- C.T. /
Google /
Jan 06, 2021
"The office is clean and nicely laid out. Every time I've been there the dental hygienist have been awesome (thanks Judy) and others. They always give good tips to avoid problems down the line. Dr. Cooper is knowledgeable, friendly, engaging and spends just the right amount of time with her patients. I refer all of my friends here."
- S.P. /
Google /
Dec 05, 2020
Previous
Next
Preparing and placing a dental bridge usually takes at least 2 appointments at Sweet Tooth Dental Loft in Frisco. During the first visit, Dr. Cooper will prepare the abutment teeth by filing them down to make room for the dental crowns. After the teeth are prepared, Dr. Cooper will take impressions of the teeth, which will be sent to a dental laboratory where experts will create a bridge, including the pontic and surrounding crowns for the abutment teeth. While the permanent bridge is being created, Dr. Cooper will place a temporary bridge over the patient's teeth for protection. Once the custom-made bridge is returned to Sweet Tooth Dental Loft, Dr. Cooper will remove the temporary bridge and cement the permanent bridge into place. Dr. Cooper will check and adjust the bridge to give the patient their best fit, but the patient may need to return in a few weeks to have their fit and bite re-checked.
Dental bridges can last 5 – 15 years, or longer with proper home came and regular exams and cleanings by Dr. Cooper. Patients can keep their bridges and natural teeth healthy by brushing twice a day, flossing, and using an antiseptic mouthwash daily. Patients should make annual dental exams and bi-annual dental cleanings with Dr. Cooper at Sweet Tooth Dental Loft to ensure the bridge is clean and in good condition.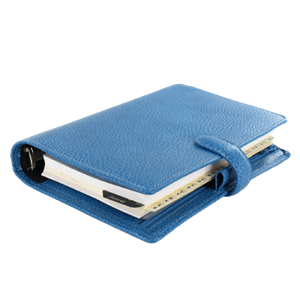 If you avoid smiling to hide a gap in your teeth, call Sweet Tooth Dental Loft to schedule a consultation and learn about dental bridges and if they are right for you. Frisco dentist Dr. Cooper can tell you if a dental bridge can improve the appearance of your smile and give you a healthier mouth.
Related Procedures