Learn About Sweet Tooth
When you think back on past dental visits I bet you can remember your dentist and hygienist saying "make sure to cut down on the sweets." So how in the world was someone crazy enough to name their office Sweet Tooth Dental Loft? Our mission is to teach you different ways to satisfy your sweet tooth. It doesn't have to come from eating an entire tub of ice cream, or drinking juices that contain less than 10% real fruit, or having a candy bar that contains a caloric count equivalent to a full day of meals. We want to show you options for low-sugar snacks, healthy fruit juices, and even some sugar-free candy! Don't worry, if you do indulge in "the real thing" we'll educate you on how to care for your teeth afterwards. Sweet Tooth Dental Loft is dedicated to applicable choices and techniques that work for our patients' lifestyles.
Learn More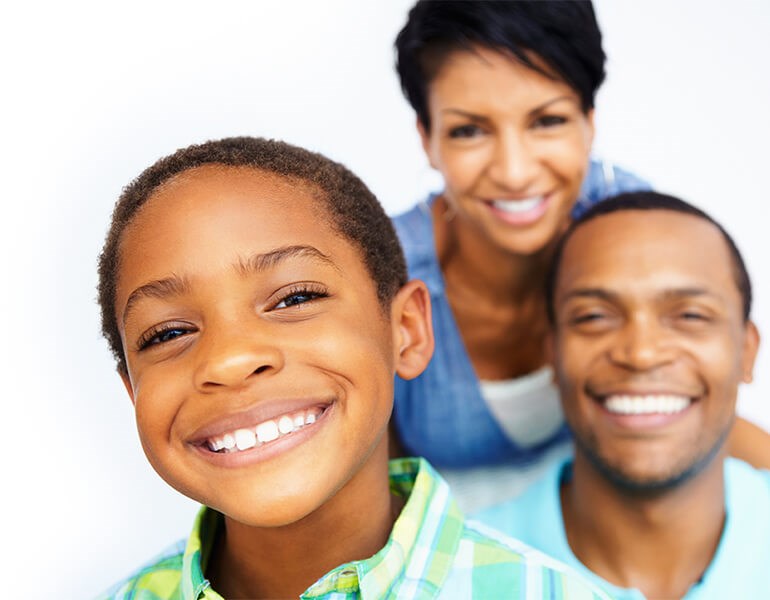 Reviews
We just moved to Frisco and of course needing to find a dentist quick because of a problem. They immediately got me in and took care of the problem. They are super friendly and make you feel comfortable. I think I have found my new dentist.
I recently went in to Sweet Tooth Dental Loft to have a routine cleaning and checkup on my pearly whites. The office is very clean and full of color! The staff at Sweet Tooth Dental Loft were friendly and very professional. Kim, RDH performed my cleaning and did an amazing job; no tears, no pain! Both Dr. Cooper and Kim were very personable and thorough in explaining my follow up steps to achieve and maintain healthy teeth. Give them a try; your teeth will thank you!
Dr. Cooper is AMAZING. Her staff and assistants are very polite. I would definitely recommend you give this dental office a try!
These guys are amazing! They are friendly and very professional. Never before I had recommended a destist. Now I can't wait to share my fortune of having the best destist ever!
You know you have an awesome dentist when your 8 year old wakes up and exclaims, "Is today the day I get to see Dr. Cooper?" Y'all I'm SO serious! I HATED the dentist as a child but my son loves Dr. Cooper and her staff. He likes that he can watch his favorite show while he gets his teeth cleaned (one of which is on a screen hanging from the ceiling when his chair is leaned back). Dr. Cooper provides services for the entire family and I also took my 2 year old son there. The dental hygienist allowed him to play with all the tools and gave him ample time to feel comfortable with the procedures. Both my boys love picking out toys from her giant tooth toy bin at the end of their appointments. We moved from Frisco recently, but still make the 30 minute drive to see Dr. Cooper for our dental needs. Sweet Tooth Dental Loft is absolutely the best. I highly recommend this team!
4.9
345 Total Reviews
ABOUT CAMELIA COOPER, D.D.S.
We treated our first patients here at Sweet Tooth Dental Loft on January 7, 2013. My dream has always been to open a practice where I could treat the type of patients that every doctor desires: polite, caring people who genuinely want to maintain a healthy smile. I searched high and low, read demographic reports, invested time and resources to create a modern, welcoming atmosphere where patients would actually enjoy coming to the dentist. And I must say the Frisco area has crème de la crème when it comes to people. We have enjoyed every aspect of not only patient care but this family oriented community. So with that being said, I feel like I birthed Sweet Tooth Dental Loft! This practice is my baby, and with the help of my fantastic team we intend to continue serving the Frisco community for years to come.
About Us
Welcome to Sweet Tooth Dental Loft, Frisco's premier dental practice located in the heart of Frisco Square. Dr. Camelia Cooper and her team are so excited to welcome you to the practice and hope you're excited to discover a new way of experiencing the dentist. Let us surprise you!
We do it differently here. From the moment you walk in our doors and recognize the fun and energetic atmosphere you're surrounded by, you'll appreciate the efforts we make to help you feel comfortable and invited! This isn't your grandmother's dental practice – it's a dental experience that fits your lifestyle!