Aging, certain foods, and staining drinks take their toll on the teeth over the years, gradually darkening and yellowing the smile. At Sweet Tooth Dental Loft in Frisco, TX, general dentist Dr. Camelia Cooper performs in-office laser teeth whitening treatments to significantly brighten and whiten the teeth in under an hour. Dr. Cooper uses GLO Science Professional teeth whitening system, which safely and effectively removes stains from the patient's teeth.GLO Whitening uses 30% hydrogen peroxide gel and can be performed in-office during a short treatment session. For the most effective results, most patients need approximately 4 sessions for a GLO Whitening treatment.
What Are The Benefits Of Teeth Whitening?
Yellow, stained, or worn teeth can both age you and detract from your confidence. A customized teeth whitening treatment at Sweet Tooth Dental Loft gives Frisco, TX patients a brighter smile with a number of great benefits:
Teeth can get up to 5 – 8 shades whiter
Whitens both surface stains and deep stains
Treatments are quick and pain-free
Results are fast and long-lasting (2 – 3 years)
Treatments are safe and effective
Boosts confidence and self-image
A brighter smile improves your overall appearance
Am I A Candidate For Teeth Whitening?
When debating the pros and cons of professional strength vs. store-bought whitening options, you should think about what you are really trying to achieve. If your smile has been white your entire life and only recently is starting to become discolored, an over-the-counter whitening kit could produce great but temporary results. When your teeth have darker discoloration and stains, you might be a great candidate for professional-grade teeth whitening at Sweet Tooth Dental Loft. If you want home touch-ups, Dr. Cooper might additionally provide at-home customized trays which can be used in conjunction with our whitening products for maintenance.
Teeth Whitening Reviews
"As usual my visit at your office was prompt, personal and professional. I was very pleased with the services that you provided. One of which was my teeth whitening. I have received numerous compliments regarding the brightness of my teeth. Thanks for making my visit accommodating and providing a top level of services. I actually look forward to my next visit. "
- A. /
Demandforce /
Jul 16, 2014
Previous
Next
What to Expect during teeth whitening
GLO Science Professional teeth whitening system is an in-office treatment used at Sweet Tooth Dental Loft in Frisco that uses a laser to activate a specially-formulated whitening gel. The gums are first protected from the gel with a special barrier. Then, the whitening gel is then applied to the teeth and the laser to breaks down the stains that have diminished teeth's whiteness. The entire process takes around 45 minutes and the patient will immediately notice that their teeth are several shades whiter after just one treatment. Subsequent treatments could be needed to maintain whiteness.
How long is recovery during teeth whitening?
Compared to over-the-counter whitening products and professional home whitening treatments, the results of laser treatments last the longest at 3 – 4 years. In some cases, results can last more than 5 years. Patients should follow a good home health oral care routine, including brushing at least twice a day, flossing, and using mouthwash. Additionally, patients should continue to visit Sweet Tooth Dental Loft twice a year for a professional dental cleaning and tooth polishing.
Do teeth whitening treatments make your teeth hurt?
Many people ask whether tooth whitening treatments cause a certain degree of pain. While your teeth may become more sensitive, this is temporary and should go away after a few days. Sweet Tooth Dental can provide you with ways to minimize sensitivity after your appointment.
What if I had previous dental work?
Some methods of teeth whitening will not work if you have previous dental work. It's important to let Dr. Cooper know so we can discuss your options. Even if you have had work done, don't be discouraged! Our dental team can still make sure your teeth are bright and beautiful.
How do I prevent stained teeth in the future?
If you are concerned about your teeth staining again, there are several methods that can help. These include limiting the foods that cause stains (such as coffee, wine, and berries) and using a straw when drinking dark-colored drinks. Continue to visit Sweet Tooth Dental Loft for regular dental exams, and feel free to return for future whitening sessions.
Does whitening damage your teeth?
Overall, teeth whitening is a safe and effective treatment. When proper products and techniques are used, teeth whitening should not damage your teeth. During a consultation, Dr. Cooper will evaluate your smile and let you know if teeth whitening is for you.
Will I need more whitening treatments in the future?
Teeth whitening can offer long-lasting results. However, if you frequently consume staining liquids and foods, you may want touch-up treatments to best maintain your results. It is also important that you follow aftercare instructions and attend routine dental cleanings to preserve your teeth whitening outcome.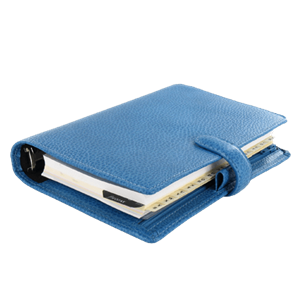 Anyone who looks in the mirror or at pictures of themselves and notices a duller, more yellow smile than they would like, is a candidate for laser teeth whitening at Sweet Tooth Dental Loft. In addition, if laser teeth whitening is something you prefer to hold off on, GLO Whitening performed inside our office may be a terrific alternative. You can schedule a consultation with Dr. Cooper to discuss your options and develop your teeth whitening plan for a brighter, more confident smile.
Related Procedures
Related Posts