Aging, certain foods, and staining drinks take their toll on the teeth over the years, gradually darkening and yellowing the smile. At Sweet Tooth Dental Loft in Frisco, TX, general dentist Dr. Camelia Cooper performs in-office laser teeth whitening treatments to significantly brighten and whiten the teeth in under an hour. Dr. Cooper uses Philips Zoom! Laser Whitening system, which safely and effectively removes stains from the patient's teeth. Laser teeth whitening is faster and longer lasting than over-the-counter treatments, like whitening toothpastes and gel strips. Based on the patient's cosmetic goals, Dr. Cooper can customize the Zoom! treatment to meet their needs.
Our Frisco, TX dental practice is also proud to offer GLO Teeth Whitening. GLO Whitening uses 30% hydrogen peroxide gel and can be performed in-office during a short treatment session. For the most effective results, most patients need approximately 4 sessions for a GLO Whitening treatment. During the consultation process, both ZOOM and GLO will be discussed to see which product and treatment best fits the patient's goals.
What to Expect with Teeth Whitening
Philips Zoom! White Speed is an in-office laser treatment used at Sweet Tooth Dental Loft in Frisco that uses a laser to activate a specially-formulated whitening gel. The gums are first protected from the gel with a special barrier. Then, the whitening gel is then applied to the teeth and the laser to breaks down the stains that have diminished teeth's whiteness. The entire process takes around 45 minutes and the patient will immediately notice that their teeth are several shades whiter after just one treatment. Subsequent treatments could be needed to maintain whiteness.
Teeth Whitening Treatment Aftercare
Compared to over-the-counter whitening products and professional home whitening treatments, the results of laser treatments last the longest at 3 – 4 years. In some cases, results can last more than 5 years. Patients should follow a good home health oral care routine, including brushing at least twice a day, flossing, and using mouthwash. Additionally, patients should continue to visit Sweet Tooth Dental Loft twice a year for a professional dental cleaning and tooth polishing.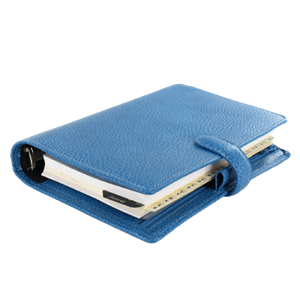 Anyone who looks in the mirror or at pictures of themselves and notices a duller, more yellow smile than they would like, is a candidate for laser teeth whitening at Sweet Tooth Dental Loft. In addition, if laser teeth whitening is something you prefer to hold off on, GLO Whitening performed inside our office may be a terrific alternative. You can schedule a consultation with Dr. Cooper to discuss your options and develop your teeth whitening plan for a brighter, more confident smile.
Related Procedures
Related Post