What are Porcelain Veneers?
Patients who want to improve the appearance of their smile may consider porcelain veneers, which are thin, custom-designed covers that fit over the front of the teeth. Porcelain veneers can fill in small gaps, make small changes to the position of the teeth, as well as mask chips, cracks, and stains. General dentist Dr. Camelia Cooper fits patients with natural-looking veneers that help her patients at Sweet Tooth Dental Loft in Frisco, TX get a beautiful, radiant smile.
What are the Benefits Of Porcelain Veneers?
Patients in Frisco, TX and the surrounding areas shouldn't have to carry on with chipped, defective, or dysfunctional teeth. A custom set of porcelain veneers created for you by Dr. Cooper at Sweet Tooth Dental Loft can provide a stunning new smile with several great benefits, including:
Protection against discoloration or staining
Minimal enamel shaping is needed for placement
A small amount of maintenance is needed other than regular dental hygiene habits
A natural look that you will be able to use for years to come
Improving a wide variety of dental issues and conditions (cracks, chips, discoloration, etc.)
Enhancing the overall appearance and whiteness of your smile
Applied in an easy, painless procedure
Durable and long-lasting
Reviews
"I love Sweet Tooth Dental they are so awesome!! They are so caring and want to make sure that your comfort is their top priority .I have gone to them for several years if you go you will never want to go anywhere else. Dr. Cooper is amazing and her staff is great too."
- N.M. /
Google /
Aug 05, 2021
"This was probably the best dentist visit I have every had in my life. The staff was very helpful, professional and friendly. I am very glad that I was referred to this office."
- D.M. /
Google /
Aug 07, 2021
"Excellent dental care, cheerful, joyous staff, gentle treatment, very professional. Everything fully explained beforehand, including expenses. I love this dental office."
- S.N. /
Google /
Mar 25, 2021
"Went here today to have my teeth whitened and they look amazing! Everyone was super nice not only that but it is literally walking distance from where I live."
- J.P. /
Facebook /
Mar 23, 2021
"Dr. Cooper is very professional and experienced dentist . Amazing staff!"
- M.C. /
Google /
Aug 30, 2023
Previous
Next
Can I Get Porcelain Veneers?
Cosmetic porcelain veneers in Frisco, TX at Sweet Tooth Dental Loft may be used to rapidly mask stains and chips in your tooth enamel, improve misaligned or worn down teeth, and fix teeth that are unevenly shaped or spaced. Dr. Cooper custom makes your porcelain veneers — so they fit comfortably over your teeth for an attractive and natural look. At your consultation, she will listen to your goals and expectations so she can customize your treatment plan. Dr. Cooper may also see if you are a good candidate for porcelain veneers by checking the total health of your teeth and gums. Candidates should not have symptoms of gum disease or routinely clench their jaw and grind their teeth.
How are porcelain veneers installed?
Before a porcelain veneer is placed, Dr. Cooper must remove a thin layer of enamel from the front surface of each tooth to make room for the veneer. After the enamel is removed, a digital impression of the teeth is made and sent to a dental laboratory where an expert will make the patient's veneers. The veneer is made of several thin layers of ceramic. Until the veneer is ready, the patient will wear a temporary veneer. Once the veneer is ready, the patient will return to Sweet Tooth Dental Loft for an appointment where a special resin is used as a bonding agent between the veneer and the tooth. Veneers are durable and can last up to 20 years with proper oral hygiene and care.
How long does it take to recover from veneers?
For the first few days, a patient may be more sensitive to hot and cold temperatures because of the removal of the natural enamel. This should subside within a few days. A week after the veneers are placed, the patient will need a follow-up appointment at Dr. Cooper's office to make sure the mouth is responding well to the veneers. Due to the material that they are made of and since they are easy to polish, the probability of staining veneers is slight to none. It's still a good idea to brush after consuming foods or drinks that stain the teeth, especially coffee, soda, tea, and red wine. Veneers should be brushed with non-abrasive toothpaste, flossed, and rinsed with mouthwash just like natural teeth. Patients should be sure to keep up with regular dental appointments at Sweet Tooth Dental Loft so Dr. Cooper can perform professional maintenance by polishing the veneers with a special, non-abrasive paste to keep them in pristine condition.
What happens to veneers after ten years?
While porcelain veneers are strong and durable, you may need to replace them eventually. However, by scheduling routine dental exams and cleanings, avoiding certain foods, and practicing good oral hygiene, they typically last longer. Our team can help you maintain and care for your veneers over the years.
Do porcelain veneers stain?
Because porcelain veneers have stain-resistant characteristics, they will not become discolored. The teeth around them can still stain, which makes them look a different color from your veneers. We recommend avoiding certain dark-colored drinks, like tea, coffee, or red wine. Following your procedure, we will provide aftercare instructions and a list of foods or beverages to avoid.
How much do porcelain veneers cost?
Your veneers will vary in price. Our dentist can provide a cost estimate during your consultation and help you decide if they work best for you. While most insurance groups do not cover porcelain veneers, we offer payment plans and options to help make them affordable so you have a beautiful, white smile.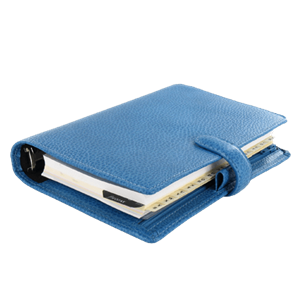 Achieve a beautiful smile!
Veneers are a great idea for anyone who wants to revitalize their smile. If you think this is the procedure for you, give Sweet Tooth Dental Loft in Frisco a call as soon as possible to set up your consultation so we can make your smile more brilliant than ever.
Related Procedures
Related Posts