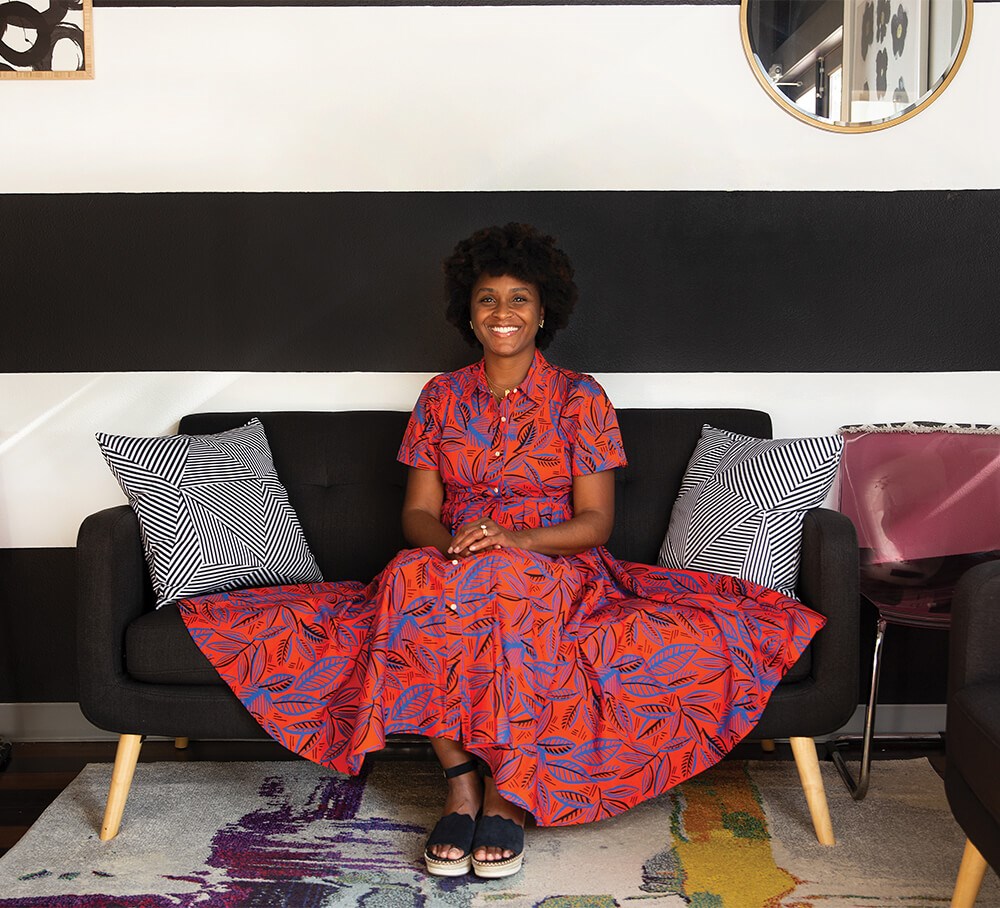 Dr. Camelia N. Cooper is a Frisco, TX cosmetic dentist and general dentist who practices at Sweet Tooth Dental Loft. Upon graduation from dental school, Dr. Cooper moved to the great state of Texas and began practicing in the Frisco and Denton area. Dr. Cooper's favorite aspect of dentistry has always been education. She enjoys teaching patients how to care for their oral health with the hopes that they'll keep more of their natural teeth than patients have in the past.
Dr. Cooper was born and raised in the beautiful state of Arkansas. She is a member of the fifth graduating class of the Arkansas School of Mathematics and Sciences, a charter school located in Hot Springs, AR. Dr. Cooper graduated summa cum laude with a Bachelor of Science degree from Norfolk State University in Virginia. From there, she obtained her D.D.S. at the University of North Carolina in Chapel Hill. While in Chapel Hill, Dr. Cooper held several leadership positions in organizations at the School of Dentistry, provided dental care to residents in underserved areas, and was an active participant in dental research for which she won several awards and presented at national conferences.
Dr. Cooper is a member of Denton County Dental Society, Texas Dental Association, American Dental Association, and Texas Association of Women Dentists.
GUM Brand - Dental Expert
Dr. Cooper was featured as a dental expert in a national commercial for GUM Brand dental products.
Outside of dentistry Dr. Cooper enjoys reading, traveling with her husband, volunteering, and running. She is a participant of Team In Training where she's run several half-marathons and helped raise money for the Leukemia and Lymphoma Society.
Dr. Cooper's care philosophy is to teach patients how to care for their oral health in a comprehensive way. Dr. Cooper wants to take the dread out of dental appointments by not lecturing her patients on what they haven't done, but educating her patients on how they can do more. Dr. Cooper realizes sugar is a part of most people's diets, so her goal is to help her patients minimize exposure of sugar on their enamel. Dr. Cooper and her staff are dedicated to making dental care a lifestyle, not something her patients tend to twice a year.
Reviews
"Awesome, friendly staff!"
L.
Foursquare
"Great dentist, hygienist and very professional and courteous staff."
M.
Foursquare
"This was my first visit. Dr. Cooper was great. However, her office does not bill secondary insurance. If I would not have to pay the difference and bill my secondary insurance( and wait to be reimbursed) I would diffenently stay with Dr. Cooper. She was awesome. Due to the secondary insurance, I will have to keep looking for another dentist."
A.
Demandforce
"Sweet Tooth is the best dental office that I have ever been to. The staff is friendly and professional, the office is clean and modern, and my visit went smoothly. We are excited to be patients of Dr. Cooper."
V.T.
Yelp
"I just had my first appointment with Dr. Cooper and her staff. I can't say enough about how great she and her staff are. The best experience I've ever had a dentist ever. Dr. Cooper and her staff were very thorough, detailed and friendly. Couldn't have asked for a better experience."
Anonymous
Facebook
Related Posts