What are Periodontal Exams?
To help general dentist, Dr. Camelia Cooper catch and treat periodontal disease early, every patient at Sweet Tooth Dental Loft receives a periodontal exam during their annual dental exam and visit. Periodontal (gum) disease is a common concern in America, so Dr. Cooper carefully checks every patient for signs of gum inflammation, bleeding, and more. When Dr. Cooper diagnoses a patient with periodontal disease, she will go over the severity of the patient's case and discuss surgical and non-surgical options. Dr. Cooper will also talk to patients about ways to prevent periodontal disease, including regular brushing and flossing. It is especially important to diagnose and treat periodontal problems since the bacteria that causes gum disease is contagious; easily spread through sharing eating utensils and even kissing.
Reviews
"I love Sweet Tooth Dental they are so awesome!! They are so caring and want to make sure that your comfort is their top priority .I have gone to them for several years if you go you will never want to go anywhere else. Dr. Cooper is amazing and her staff is great too."
- N.M. /
Google /
Aug 05, 2021
"This was probably the best dentist visit I have every had in my life. The staff was very helpful, professional and friendly. I am very glad that I was referred to this office."
- D.M. /
Google /
Aug 07, 2021
"Excellent dental care, cheerful, joyous staff, gentle treatment, very professional. Everything fully explained beforehand, including expenses. I love this dental office."
- S.N. /
Google /
Mar 25, 2021
"Went here today to have my teeth whitened and they look amazing! Everyone was super nice not only that but it is literally walking distance from where I live."
- J.P. /
Facebook /
Mar 23, 2021
"Dr. Cooper is very professional and experienced dentist . Amazing staff!"
- M.C. /
Google /
Aug 30, 2023
Previous
Next
What to Expect during a PERIODONTAL EXAM
Periodontal disease affects 75% of adults and can range from mild to severe. Sweet Tooth Dental Loft offers a wide array of treatment options to help ensure that each patient receives the proper care. One of the more common forms of treatment used is a non-surgical procedure known as scaling and root planning. Scaling removes tarter and plaque from the area below the gum line while root planning creates a smoother root and gum surface. Antibiotics may also be used to help alleviate pain and inflammation. Surgical procedures for more severe forms of periodontal disease include: gum graft surgery, laser gum surgery, regenerative procedures, and pocket reduction procedures.
Why Are Periodontal Exams Important?
When gone unnoticed or untreated, periodontitis can lead to excruciating pain, infection, and potential for surgical removal of affected teeth. Regular periodontal exams are crucial in catching and preventing gum disease altogether. Although a common dental concern, Dr. Cooper works along with you to help you understand the potential of untreated gum disease, the major risk factors, and how regular maintenance and check-ups, which include periodontal exams, can largely eliminate the risk of increased inflammation or infection. In order to prevent and catch gum disease early, Dr. Cooper incorporates periodontal exams into routine check-ups and well visits, ensuring that her patients are one step ahead of their symptoms at all times. For understanding more about your risk for gum disease and your options for treating and preventing this disease head-on, schedule a visit with Dr. Cooper and the Sweet Tooth team today to develop an action plan to put yourself in charge of your gum health.
What happens after a PERIODONTAL EXAM?
It is important to maintain healthy dental care practices to help prevent periodontal disease. This means creating or continuing a good oral hygiene routine as well as implementing suggestions given by Dr. Cooper. The dentist may suggest scheduling routine, annual check-ups and examinations as well as bi-annual cleanings. Patients should also implement common oral care practices into their routines such as flossing, brushing twice a day, and using mouthwash.
How often should I get a periodontal examination?
As we mentioned, every patient at our dental clinic will receive a periodontal exam during their annual dental exam. Everyone's oral health is different, so you may need to come in more often if you have a history of periodontal disease. During your appointment at Sweet Tooth Dental Loft, we can make personalized recommendations based on your needs so you can maintain a healthy smile for life.
Do periodontal exams hurt?
We understand many patients are concerned about pain during a periodontal appointment. While some people feel a mild amount of discomfort during their exam, there's no pain. The professionals at Sweet Tooth Dental Loft all go out of their way to make sure you feel comfortable. If you have dental fears or anxieties, Dr. Cooper can walk you through your exam and let you know what to expect.
How long is a periodontal exam?
We never rush through our patient's exam, so the process is about an hour. During that time, we'll check for gum disease or any other oral health issues that may be affecting your smile. We'll also take pictures as needed to track any changes over time. Patients who come in for treatments like scaling and root planing may need a little more time.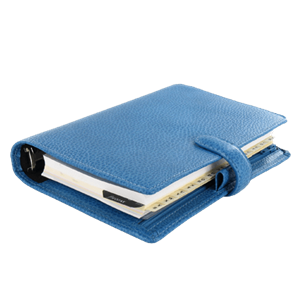 If you have been diagnosed with or think you may have symptoms as a result of periodontal disease, contact our Frisco office today to schedule a consultation. With her experienced team, Dr. Cooper will find a treatment that is suitable for your condition and restore your mouth back to optimal health.
Related Procedures