To help general dentist, Dr. Camelia Cooper catch and treat periodontal disease early, every patient at Sweet Tooth Dental Loft receives a periodontal exam during their annual dental exam and visit. Periodontal (gum) disease is a common concern in America, so Dr. Cooper carefully checks every patient for signs of gum inflammation, bleeding, and more. When Dr. Cooper diagnoses a patient with periodontal disease, she will go over the severity of the patient's case and discuss surgical and non-surgical options. Dr. Cooper will also talk to patients about ways to prevent periodontal disease, including regular brushing and flossing. It is especially important to diagnose and treat periodontal problems since the bacteria that causes gum disease is contagious; easily spread through sharing eating utensils and even kissing.
Reviews
"We just moved to Frisco and of course needing to find a dentist quick because of a problem. They immediately got me in and took care of the problem. They are super friendly and make you feel comfortable. I think I have found my new dentist."
- W.D. /
Demandforce /
Oct 29, 2015
"My experience was amazing! Kim, the hygienist walked me through every step and she was extremely kind and gentle. Dr. Cooler gave me three recommendations on how to fix my teeth, she's been the first to do this. She truly cares and wasn't forceful. I would highly recommend. They also made me feel safe with the proactive measures they have in place due to the pandemic. They office itself has a welcoming and modern vibe. I love it!"
- R.F. /
Google /
Oct 02, 2020
"I'm a first-time patient (just moved to Frisco) and I had a great visit. The staff was very friendly and Dr. Copper was the best. I'll definitely be going back!"
- S.W. /
Yelp /
Sep 30, 2020
"De Cooper is very thorough with annual oral and upper neck exams. I don't know if other dentist that do that. The office staff is very professional and personable. It's always a very pleasant experience!"
- M.M. /
Google /
Sep 25, 2020
"First time experience was great!"
- C.D. /
Google /
Sep 24, 2020
Previous
Next
Periodontal disease affects 75% of adults and can range from mild to severe. Sweet Tooth Dental Loft offers a wide array of treatment options to help ensure that each patient receives the proper care. One of the more common forms of treatment used is a non-surgical procedure known as scaling and root planning. Scaling removes tarter and plaque from the area below the gum line while root planning creates a smoother root and gum surface. Antibiotics may also be used to help alleviate pain and inflammation. Surgical procedures for more severe forms of periodontal disease include: gum graft surgery, laser gum surgery, regenerative procedures, and pocket reduction procedures.
It is important to maintain healthy dental care practices to help prevent periodontal disease. This means creating or continuing a good oral hygiene routine as well as implementing suggestions given by Dr. Cooper. The dentist may suggest scheduling routine, annual check-ups and examinations as well as bi-annual cleanings. Patients should also implement common oral care practices into their routines such as flossing, brushing twice a day, and using mouthwash.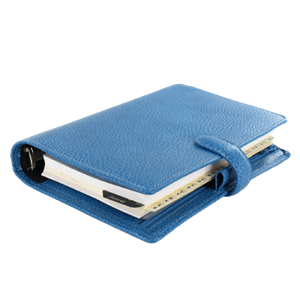 If you have been diagnosed with or think you may have symptoms as a result of periodontal disease, contact our Frisco office today to schedule a consultation. With her experienced team, Dr. Cooper will find a treatment that is suitable for your condition and restore your mouth back to optimal health.
Related Procedures