What are smile Makeovers?
A smile makeover combines cosmetic and restorative dental procedures to improve how the patient's teeth, gums, and smile look. Smile makeovers at Sweet Tooth Dental Loft in Frisco, TX are designed by general dentist, Dr. Camelia Cooper to help her patients feel more confident about their smile. A smile makeover can also help make the teeth stronger, easier to care for, and better looking by repairing cracks, filling in chips, aligning the teeth, and replacing metal fillings with tooth-colored fillings. Dr. Cooper uses imaging software during the consultation to help the patient to see how the different cosmetic procedures will change their smile. A smile makeover is unique to each patient based on their needs, but it may involve many different cosmetic procedures, including:
crowns (caps)
porcelain veneers
tooth-colored fillings
laser teeth whitening
Invisalign® orthodontic treatment
What are the benefits of a smile makeover?
A personalized smile makeover in Frisco, TX at Sweet Tooth Dental Loft can help you achieve the stronger, more beautiful smile you want with several great benefits, including:
Your plan is customized for your unique needs and goals
Addresses multiple dental issues and concerns
Fixes minor to major dental problems
Straightens crooked teeth
Creates a brighter, whiter smile
Achieves a renewed, more youthful appearance
Strengthens the bite function
Results look natural and are long-lasting
Improves oral health
Boosts confidence and self-esteem
Am I a Good Candidate for a Smile Makeover?
If you are anticipating an important life event in which you want to look and feel your best, or even just feel like adding an extra boost of confidence into your day-to-day, you might want to think about starting with your smile. In your consultation at Sweet Tooth Dental Loft, you can discuss various concerns and areas of self-consciousness, including your teeth structure, shape, color, and straightness, and extending even into your gum and lip shapes. In your individualized plan, Dr. Cooper will hear your concerns and develop an actionable plan for you to reach your smile and aesthetic goals.
Reviews
"I love Sweet Tooth Dental they are so awesome!! They are so caring and want to make sure that your comfort is their top priority .I have gone to them for several years if you go you will never want to go anywhere else. Dr. Cooper is amazing and her staff is great too."
- N.M. /
Google /
Aug 05, 2021
"This was probably the best dentist visit I have every had in my life. The staff was very helpful, professional and friendly. I am very glad that I was referred to this office."
- D.M. /
Google /
Aug 07, 2021
"Excellent dental care, cheerful, joyous staff, gentle treatment, very professional. Everything fully explained beforehand, including expenses. I love this dental office."
- S.N. /
Google /
Mar 25, 2021
"Went here today to have my teeth whitened and they look amazing! Everyone was super nice not only that but it is literally walking distance from where I live."
- J.P. /
Facebook /
Mar 23, 2021
"Dr. Cooper is very professional and experienced dentist . Amazing staff!"
- M.C. /
Google /
Aug 30, 2023
Previous
Next
How is a smile makeover performed?
During the consultation, Dr. Cooper will list and explain the recommended procedures for the patient's smile makeover. Using 3D imaging, Dr. Cooper will show the patient the potential impact of the procedures and help the patient determine their smile makeover treatment plan. Once the patient and dentist have decided on smile makeover plan, the patient can schedule their appointment for the procedures.
What should I expect after?
Dr. Cooper will give the patient aftercare instructions based on the procedures being performed. In general, it is important that patients follow a good home oral health care regimen, including brushing, flossing, and mouthwash to maintain the results of their smile makeover. Additionally, patients should continue to come to Sweet Tooth Dental Loft in Frisco twice a year, or as recommended by Dr. Cooper, for their regular dental exam and cleaning. Proactive dental care will help the patient's smile remain healthy, strong, and beautiful.
Can a smile makeover restore the functionality of my smile?
Along with cosmetic dental procedures, restorative treatments may also be performed during your smile makeover at Sweet Tooth Dental. In order to restore the functionality of your smile, we may recommend dental implants, bridges, or crowns. We can determine the best treatments for your smile goals during an assessment.
How long does a smile makeover take?
It depends on the number of dental treatments being performed. Your smile makeover could take one session or several sessions in Frisco, TX. In some cases, you may need to heal from one procedure before moving on to the next one.
What are your sedation options for a smile makeover?
Are you concerned about pain or discomfort during your bridal makeover? Sweet Tooth Dental can provide easy sedation options in our office. This includes nitrous oxide sedation, also known as laughing gas. This is often used in patients who have dental anxiety or a strong gag reflex.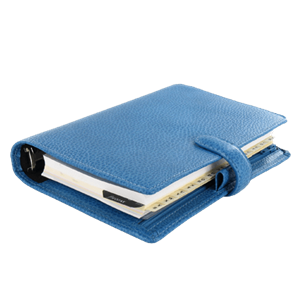 Make a list of all the issues that are concerning you and bring it to your appointment at Sweet Tooth Dental Loft so you can discuss your concerns. During your office visit, you'll learn about the procedures that can help you achieve your goals and learn about new technology that makes it easier to get your best smile. Dr. Cooper will help you create a treatment plan and schedule that will get your smile into shape.
Related Procedures
Related Posts