What is Dental Bonding and Contouring?
For patients who would like to treat crack, chips, stains, and other cosmetic flaws in their smile but want to avoid invasive techniques, dental bonding and contouring can be the perfect choice. Dental bonding, which is simple resin applied to the teeth, matches the patient's natural tooth color, hides subtle imperfections, as well as make teeth longer, more even, and fill in small gaps. Dental contouring, also known as tooth reshaping, carefully removes small amounts of enamel to improve the shape, length, and surface of the tooth. General dentist, Dr. Camelia Cooper offers convenient dental bonding and contouring treatments at Sweet Tooth Dental Loft in Frisco, TX.
What Are The Benefits Of Dental Bonding And Contouring?
Our Frisco, TX patients may have slight imperfections from numerous causes that go ignored and disregarded over the years. Fixing these issues at Sweet Tooth Dental Loft with dental bonding and contouring, in addition to creating a beautiful new smile, has a number of great benefits, including:
Doesn't require invasive procedures
Addresses tooth damage (cracks, chips, stains, etc.)
Evens out misshapen or uneven teeth
Fills in gaps between teeth
Rebuilds teeth that are worn down
Creates a more uniform shape to the teeth
Improves bite and function
Improves overall oral health
Treatment is fast (often only one visit)
Treatment is easy and pain-free
Who is a candidate for dental bonding and contouring?
Candidates for dental bonding and contouring may be wanting to enhance the appearance of their smile and correct any gaps, misshapen teeth, or worn-down teeth. During a consultation at Sweet Tooth Dental Loft, Dr. Cooper will identify your smile goals and create a treatment plan that is ideal for you. Dental bonding and contouring can also be a great addition to a complete smile makeover to fully transform the appearance of your smile.
Reviews
"I love Sweet Tooth Dental they are so awesome!! They are so caring and want to make sure that your comfort is their top priority .I have gone to them for several years if you go you will never want to go anywhere else. Dr. Cooper is amazing and her staff is great too."
- N.M. /
Google /
Aug 05, 2021
"This was probably the best dentist visit I have every had in my life. The staff was very helpful, professional and friendly. I am very glad that I was referred to this office."
- D.M. /
Google /
Aug 07, 2021
"Excellent dental care, cheerful, joyous staff, gentle treatment, very professional. Everything fully explained beforehand, including expenses. I love this dental office."
- S.N. /
Google /
Mar 25, 2021
"Went here today to have my teeth whitened and they look amazing! Everyone was super nice not only that but it is literally walking distance from where I live."
- J.P. /
Facebook /
Mar 23, 2021
"Dr. Cooper is very professional and experienced dentist . Amazing staff!"
- M.C. /
Google /
Aug 30, 2023
Previous
Next
What to Expect during dental bonding and contouring
This treatment option is fast and painless. Dr. Cooper will begin by etching the surface layer of the tooth and applying a conditioning gel which will help ensure the resin will correctly bond to the tooth. The resin itself is matched to the existing tooth color and shaped to match the teeth near it. After that, a hardening light is used to harden the resin, and then the tooth is polished to to its final shape. This procedure is usually performed at Sweet Tooth Dental Loft with little or no anesthesia.
How long is recovery after dental bonding and contouring?
Patients should expect results to last for 3 - 10 years after this treatment. Good dental hygiene can prolong the duration, so patients are encouraged to follow a good home oral care routine and visit Sweet Tooth Dental Loft for regular exams and cleanings. Since dental bonding is easier to chip or stain than dental veneers, patients should avoid staining foods and drinks, quit smoking, and avoid biting hard objects. Even after the results diminish, the teeth can often be easily re-treated in order to prolong the results.
Dental bonding and contouring FAQs
Can you whiten bonded teeth?
The resin used in dental bonding and contouring may not respond to traditional tooth whitening treatments. If you want to maintain a brighter smile, ask Sweet Tooth Dental about our recommendations. We can offer simple solutions to keep your smile bright on a long-term basis.
How do I take care of my teeth after dental bonding and contouring?
To keep your teeth looking great after bonding and contouring, you need to maintain good oral hygiene. Most patients can keep up their usual at-home care routine by flossing and brushing two times a day. You should also see Dr. Cooper for professional exams and cleanings every six months or as often as needed.
Will the shape of my teeth change after contouring?
The simple answer is yes and no. The shape of your teeth may not change much after contouring, but we can make small adjustments to improve the overall appearance of your smile. It's important to have your teeth evaluated by an expert like Dr. Cooper, who can create the right tooth shape with your cosmetic goals in mind.
Why is dental bonding preferable to other cosmetic dental procedures?
Dental bonding is a superior procedure because it is a simple, effective way to treat a variety of cosmetic flaws. It is less expensive and less time-consuming than other cosmetic treatments, like veneers or crowns. Dental bonding performed at our Frisco, TX office also keeps more enamel intact than other procedures, keeping the natural teeth strong and healthy. In addition, while dental bonding is not a solution for all-over teeth whitening, it can be effective at concealing localized stains for patients who are sensitive to other whitening treatments.
Will my teeth look fake after a dental bonding treatment?
No, they won't. Dr. Cooper will select a bonding shade that matches the natural color of your teeth and will shape and contour the final results if needed. This way, your teeth will have a naturally beautiful glow.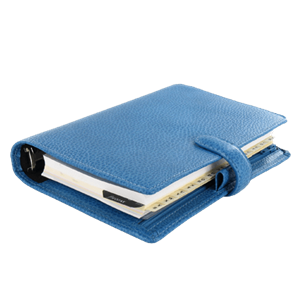 Small Fixes, Big Improvements
Dental bonding and tooth contouring can help eliminate minor blemishes and cosmetic imperfections in your smile. Bonding and contouring is a fast, painless procedure that helps your teeth not only look better, but also improves your oral health by removing places for plaque and tartar to hide. Contact Sweet Tooth Dental Loft today and learn about how dental bonding and contouring can help you.
Related Procedures
Related Posts