About Dental Bonds and Contour
For patients who would like to treat crack, chips, stains, and other cosmetic flaws in their smile but want to avoid invasive techniques, dental bonding and contouring can be the perfect choice. Dental bonding, which is simple resin applied to the teeth, matches the patient's natural tooth color, hides subtle imperfections, as well as make teeth longer, more even, and fill in small gaps. Dental contouring, also known as tooth reshaping, carefully removes small amounts of enamel to improve the shape, length, and surface of the tooth. General dentist, Dr. Camelia Cooper offers convenient dental bonding and contouring treatments at Sweet Tooth Dental Loft in Frisco, TX.
Reviews
"We just moved to Frisco and of course needing to find a dentist quick because of a problem. They immediately got me in and took care of the problem. They are super friendly and make you feel comfortable. I think I have found my new dentist."
- W.D. /
Demandforce /
Oct 29, 2015
"The staff is very friendly and the doctor is great. One of the best dentist offices I have ever been to."
- Z. /
Google /
Jan 13, 2021
"The Staff is just the best!"
- S.W. /
Google /
Jan 08, 2021
"Sweet Tooth Dental Loft has been great for me! I've been going there for about 2 years now and I've had nothing but positive experiences. Everyone there is friendly and knowledgeable. Their office is also very clean and well organized. I would recommend going to Sweet Tooth Dental Loft."
- C.T. /
Google /
Jan 06, 2021
"The office is clean and nicely laid out. Every time I've been there the dental hygienist have been awesome (thanks Judy) and others. They always give good tips to avoid problems down the line. Dr. Cooper is knowledgeable, friendly, engaging and spends just the right amount of time with her patients. I refer all of my friends here."
- S.P. /
Google /
Dec 05, 2020
Previous
Next
This treatment option is fast and painless. Dr. Cooper will begin by etching the surface layer of the tooth and applying a conditioning gel which will help ensure the resin will correctly bond to the tooth. The resin itself is matched to the existing tooth color and shaped to match the teeth near it. After that, a hardening light is used to harden the resin, and then the tooth is polished to to its final shape. This procedure is usually performed at Sweet Tooth Dental Loft with little or no anesthesia.
Patients should expect results to last for 3 - 10 years after this treatment. Good dental hygiene can prolong the duration, so patients are encouraged to follow a good home oral care routine and visit Sweet Tooth Dental Loft for regular exams and cleanings. Since dental bonding is easier to chip or stain than dental veneers, patients should avoid staining foods and drinks, quit smoking, and avoid biting hard objects. Even after the results diminish, the teeth can often be easily re-treated in order to prolong the results.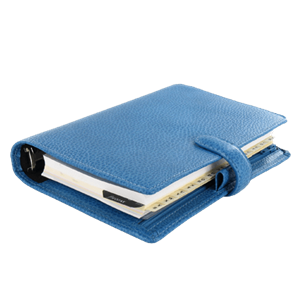 Small Fixes, Big Improvements
Dental bonding and tooth contouring can help eliminate minor blemishes and cosmetic imperfections in your smile. Bonding and contouring is a fast, painless procedure that helps your teeth not only look better, but also improves your oral health by removing places for plaque and tartar to hide. Contact Sweet Tooth Dental Loft today and learn about how dental bonding and contouring can help you.
Related Procedures