A custom mouth guard can be made by general dentist, Dr. Camelia Cooper at Sweet Tooth Dental Loft in Frisco, TX for patients who play sports and patients who grind the teeth at night. For sports, a mouth guard will reduce the patient's chance of getting a concussion, it will protect the jaw and soft tissue, it will cushion any impact against the teeth, and it will prevent neck and jaw injuries. Teeth grinding (bruxism) and jaw clenching at night cause about 10 - 15% of adults to wake up with headaches, tooth pain, jaw pain, and swelling. A custom mouth guard can be created for sports or night, depending on the patients needs, but a mouth guard fitted by Dr. Cooper will be more comfortable and protective than a mouth guard that is bought over-the-counter. A high quality, custom fit mouth guard can help patients protect themselves from more serious and expensive dental problems.
What are the benefits of mouth guards?
Mouth guards custom-made by Dr. Camelia Cooper and her team at Sweet Tooth Dental Loft are the most effective way to guard against dental injuries that may result from playing high-contact sports and alleviate symptoms from teeth grinding at night. While mouth guards can be purchased over the counter, mouth guards prescribed at our Frisco, TX office are associated with a number of excellent benefits, including:
Specialized for your mouth only
Minimizing tooth and jaw pain or trauma
Protecting against teeth damage, bites, and soft tissue injuries
Alleviating headaches caused by teeth grinding
Better protection than store-bought options
Preserving braces and dental restorations
Made from high-quality materials
Reducing jaw strain
Long-lasting
Reviews
"I love Sweet Tooth Dental they are so awesome!! They are so caring and want to make sure that your comfort is their top priority .I have gone to them for several years if you go you will never want to go anywhere else. Dr. Cooper is amazing and her staff is great too."
- N.M. /
Google /
Aug 05, 2021
"This was probably the best dentist visit I have every had in my life. The staff was very helpful, professional and friendly. I am very glad that I was referred to this office."
- D.M. /
Google /
Aug 07, 2021
"Excellent dental care, cheerful, joyous staff, gentle treatment, very professional. Everything fully explained beforehand, including expenses. I love this dental office."
- S.N. /
Google /
Mar 25, 2021
"Went here today to have my teeth whitened and they look amazing! Everyone was super nice not only that but it is literally walking distance from where I live."
- J.P. /
Facebook /
Mar 23, 2021
"Dr. Cooper is very professional and experienced dentist . Amazing staff!"
- M.C. /
Google /
Aug 30, 2023
Previous
Next
Once the patient decides to get a mouth guard, they will schedule an appointment with Dr. Cooper at Sweet Tooth Dental Loft to have impressions of the upper and lower teeth made. The impressions will be sent to a dental laboratory where a custom-fit mouth guard will be crafted for the patient. Once the mouth guard is returned to Sweet Tooth Dental Loft, the patient will come in to have their mouth guard fitted by Dr. Cooper.
How do I care for my mouthguard?
The mouth guard can last for several years with proper home care. The patient should clean the mouth guard before and after each use. Depending on the type of material used when making the mouth guard, Dr. Cooper will give the patient more specific care instructions. Patients should bring their mouth guard to all future dental appointments at Sweet Tooth Dental Loft so Dr. Cooper can check for general wear and decide when it needs to be replaced.
Who should use a sports mouth guard?
Mouth guards at Sweet Tooth Dental Loft can be used by children and adults who participate in contact sports. These include football, soccer, ice hockey, and lacrosse. They can also be used by people who participate in recreational activities like skateboarding and rollerblading. They're a great way for people of all ages to prevent dental trauma and injuries.
How often should a mouth guard be replaced?
A sports mouth guard could last many years if it is properly cleaned and stored. However, it will need to be replaced if it gets worn down or damaged beyond use. Remember to bring your mouth guard to all dental exams in Frisco, TX, so we can examine the appliance and make sure it still fits comfortably.
How do you clean a sports mouth guard?
Sports mouth guards should only be cleaned with warm water and nonabrasive soaps. A brush can be used to remove food particles, but the appliance itself shouldn't be scrubbed or scraped with sharp objects because this could damage the appliance. Dr. Cooper can provide easy guidelines about care during an appointment.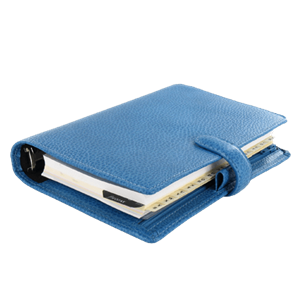 If you are one of the 30 – 40 million Americans who wake up with headaches or mouth pain, ask Dr. Cooper about a custom night guard that can protect your teeth from grinding and clenching. For athletes, a custom mouth guard from Sweet Tooth Dental Loft in Frisco can also protect the teeth from expensive dental damage.
Related Procedures