What is a Fluoride Treatment?
To help the overall health of the general U.S.. population, small amounts of fluoride are added to the water supply to help strengthen the teeth and prevent cavities. Fluoride, which is a naturally occurring element, is also added to most toothpastes for further protection to the teeth. However, patients with developing teeth (6 months to 16 years) and those with excessive dental decay can benefit from professional fluoride treatments applied by general dentist, Dr. Camelia Cooper at Sweet Tooth Dental Loft in Frisco, TX. These concentrated fluoride treatments are applied directly to the teeth to protect the mouth from bacteria and harden the dental enamel for stronger, healthier teeth.
Why Is Fluoride Treatment Important?
Your teeth are made from a number of minerals that include calcium, phosphate, and fluoride. These minerals are constantly lost and replenished every day in a never-ending cycle. While the foods you eat, the water you drink, and yes, the fluoride in toothpaste and dental treatments help replace these lost minerals in the enamel of your teeth, acids formed by bacteria and plaque work to attack healthy enamel and cause tooth decay. Fluoride, whether from water, toothpaste, or a dental treatment helps to prevent tooth decay by strengthening your teeth and making the enamel more resistant to the constant acid attack from plaque and bacteria. That's why fluoride treatments by Dr. Cooper at Sweet Tooth Dental Loft and good dental hygiene that includes regular brushing with fluoride-enhanced toothpaste are so important to healthy teeth.
Reviews
"I love Sweet Tooth Dental they are so awesome!! They are so caring and want to make sure that your comfort is their top priority .I have gone to them for several years if you go you will never want to go anywhere else. Dr. Cooper is amazing and her staff is great too."
- N.M. /
Google /
Aug 05, 2021
"This was probably the best dentist visit I have every had in my life. The staff was very helpful, professional and friendly. I am very glad that I was referred to this office."
- D.M. /
Google /
Aug 07, 2021
"Excellent dental care, cheerful, joyous staff, gentle treatment, very professional. Everything fully explained beforehand, including expenses. I love this dental office."
- S.N. /
Google /
Mar 25, 2021
"Went here today to have my teeth whitened and they look amazing! Everyone was super nice not only that but it is literally walking distance from where I live."
- J.P. /
Facebook /
Mar 23, 2021
"Excellent,friendly, clean, and well thought out. I will recommend to all my friends this practice. So happy I found it ."
- R.H. /
Yelp /
Oct 11, 2023
Previous
Next
What Are the Benefits of Fluoride Treatment?
Fluoride treatment at Sweet Tooth Dental Loft provides a variety of advantages for dental wellness, allowing for a vital supplement to routine oral care. A few of these advantages include:
Healthier tooth enamel: Might help repair weakened enamel and block more decay
Cavity protection: May help make teeth extra protected from cavities and decay
Meant for every age: Good for individuals of any age, from young children to older adults
Might help decrease tooth sensitivity: Fluoride treatment can diminish tooth sensitivity, which is usually triggered by unprotected dentin or gum recession
Promotes comprehensive oral health: Fluoride treatment works side by side with regular oral hygiene habits and professional cleanings to preserve ideal oral wellness and stop oral concerns
Who is a candidate for fluoride treatment?
While fluoride treatments are a standard part of dental cleanings in children, they can also be beneficial for adults who deal with recurrent tooth decay. Fluoride can be extremely helpful in preventing tooth decay and cavities in the future for overall better oral health. At Sweet Tooth Dental Loft, our dental team can let you know if you may benefit from fluoride treatments as part of your dental cleaning.
What to Expect during FLUORIDE TREATMENT
Professional fluoride treatments are usually given every 6 months to the Sweet Tooth Dental Loft patients who need the extra protection. Dr. Cooper may use acidulated phosphate fluoride (APF) or neutral sodium fluoride, depending on the condition of the patient's mouth. The fluoride treatment may be given as a gel, foam, or varnish that is applied to dried, clean teeth for 1 – 4 minutes. Due to the high concentration of fluoride in professional treatments, patients should never swallow any of the fluoride.
How long is recovery after FLUORIDE TREATMENT?
Patients should not eat, drink, or smoke for at least 30 minutes to allow the treatment time to fully penetrate the enamel. If any fluoride is swallowed, the patient may become nauseous, but when used properly, professional fluoride treatments are safe and effective. Patients may talk to Dr. Cooper about home fluoride treatments if they are at high risk for tooth decay.
What are the benefits of fluoride treatment?
The primary function of fluoride treatment is to enhance the mineral structure of the teeth, strengthening them and making them less susceptible to decay. Additionally, fluoride can treat small cavities that are just starting to form and even whiten the teeth.
Do I need fluoride treatment?
Fluoride treatment is incredibly important for patients between the ages of 6 months and 16 years as this is the period of time when their temporary and permanent teeth are forming. However, this treatment can also be useful for adults as well.
How long after fluoride treatment can I eat?
Generally, we recommend for patients to wait at least 30 minutes before eating or drinking anything after their fluoride treatment. This allows the fluoride itself to create a tight seal over the teeth, which will ensure optimal results. Eating or drinking before this point will likely remove the fluoride from the teeth, preventing it from creating the necessary seal.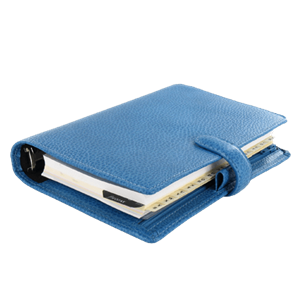 Patients with developing teeth or who are at higher risk for developing tooth decay and dental cavities, should ask Dr. Cooper at Sweet Tooth Dental Loft in Frisco about professional fluoride treatments during their regular exam and cleaning. General dentist, Dr. Camelia Cooper can help you determine if a professional fluoride treatment is right for you and if further precautions, like prescription home fluoride treatments will improve your dental health.
Related Procedures
Related Post