About Fluoride Treatments
To help the overall health of the general U.S.. population, small amounts of fluoride are added to the water supply to help strengthen the teeth and prevent cavities. Fluoride, which is a naturally occurring element, is also added to most toothpastes for further protection to the teeth. However, patients with developing teeth ( 6 months to 16 years) and those with excessive dental decay can benefit from professional fluoride treatments applied by general dentist, Dr. Camelia Cooper at Sweet Tooth Dental Loft in Frisco, TX. These concentrated fluoride treatments are applied directly to the teeth to protect the mouth from bacteria and harden the dental enamel for stronger, healthier teeth.
Reviews
"We just moved to Frisco and of course needing to find a dentist quick because of a problem. They immediately got me in and took care of the problem. They are super friendly and make you feel comfortable. I think I have found my new dentist."
- W.D. /
Demandforce /
Oct 29, 2015
"The staff is very friendly and the doctor is great. One of the best dentist offices I have ever been to."
- Z. /
Google /
Jan 13, 2021
"The Staff is just the best!"
- S.W. /
Google /
Jan 08, 2021
"Sweet Tooth Dental Loft has been great for me! I've been going there for about 2 years now and I've had nothing but positive experiences. Everyone there is friendly and knowledgeable. Their office is also very clean and well organized. I would recommend going to Sweet Tooth Dental Loft."
- C.T. /
Google /
Jan 06, 2021
"The office is clean and nicely laid out. Every time I've been there the dental hygienist have been awesome (thanks Judy) and others. They always give good tips to avoid problems down the line. Dr. Cooper is knowledgeable, friendly, engaging and spends just the right amount of time with her patients. I refer all of my friends here."
- S.P. /
Google /
Dec 05, 2020
Previous
Next
Professional fluoride treatments are usually given every 6 months to the Sweet Tooth Dental Loft patients who need the extra protection. Dr. Cooper may use acidulated phosphate fluoride (APF) or neutral sodium fluoride, depending on the condition of the patient's mouth. The fluoride treatment may be given as a gel, foam, or varnish that is applied to dried, clean teeth for 1 – 4 minutes. Due to the high concentration of fluoride in professional treatments, patients should never swallow any of the fluoride.
Patients should not eat, drink, or smoke for at least 30 minutes to allow the treatment time to fully penetrate the enamel. If any fluoride is swallowed, the patient may become nauseous, but when used properly, professional fluoride treatments are safe and effective. Patients may talk to Dr. Cooper about home fluoride treatments if they are at high risk for tooth decay.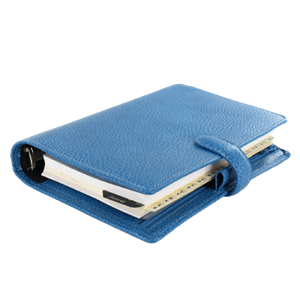 Patients with developing teeth or who are at higher risk for developing tooth decay and dental cavities, should ask Dr. Cooper at Sweet Tooth Dental Loft in Frisco about professional fluoride treatments during their regular exam and cleaning. General dentist, Dr. Camelia Cooper can help you determine if a professional fluoride treatment is right for you and if further precautions, like prescription home fluoride treatments will improve your dental health.
Related Procedures