What are Tooth-Colored Fillings?
Once a patient's tooth has developed a cavity, general dentist Dr. Camelia Cooper will schedule an appointment for the patient to receive a tooth-colored filling that will protect the tooth from further damage. Made of resin or porcelain, tooth-colored filling are shaded to blend seamlessly with the patient's natural teeth, which keeps the patient's smile attractive. Sweet Tooth Dental Loft in Frisco, TX uses tooth-colored fillings since they are more comfortable than metal fillings and less sensitive to temperature changes. Once a cavity is identified, Dr. Cooper will talk to the patient about their treatment options, including tooth-colored fillings.
What are the benefits of tooth-colored fillings?
At our Frisco, TX office, we are here to provide individuals the latest treatments in oral treatment. Tooth-colored fillings are a dependable and efficient treatment, giving individuals many upsides, including:
Attractive appearance that easily integrates with your teeth
Prevention against decay
Protecting against debris and plaque collection
Easy, same-day procedure that allows for long-lasting prevention
Am I A candidate for tooth-colored fillings?
Tooth-colored fillings often cover the area of decay in the tooth after Dr. Cooper has cleaned it. Composite resin is a versatile material that may address other issues with your teeth, such as chips or wear on the enamel by bruxism (teeth grinding). Since the composite resin is colored to blend with your teeth, tooth-colored fillings may be used on the back and front teeth for a great appearance. If you have amalgam fillings, talk to Dr. Cooper about getting them taken out and re-done with composite resin.
Reviews
"I love Sweet Tooth Dental they are so awesome!! They are so caring and want to make sure that your comfort is their top priority .I have gone to them for several years if you go you will never want to go anywhere else. Dr. Cooper is amazing and her staff is great too."
- N.M. /
Google /
Aug 05, 2021
"This was probably the best dentist visit I have every had in my life. The staff was very helpful, professional and friendly. I am very glad that I was referred to this office."
- D.M. /
Google /
Aug 07, 2021
"Excellent dental care, cheerful, joyous staff, gentle treatment, very professional. Everything fully explained beforehand, including expenses. I love this dental office."
- S.N. /
Google /
Mar 25, 2021
"Went here today to have my teeth whitened and they look amazing! Everyone was super nice not only that but it is literally walking distance from where I live."
- J.P. /
Facebook /
Mar 23, 2021
"Dr. Cooper is very professional and experienced dentist . Amazing staff!"
- M.C. /
Google /
Aug 30, 2023
Previous
Next
What is getting tooth-colored fillings like?
Dr. Cooper offers patients a one-of-a-kind experience when undergoing a filling procedure at Sweet Tooth Dental Loft in Frisco. Prior to the procedure, the patient's tooth is photographed and measured to create a filling that is comfortable and matches the shade of their tooth. The filling, made of resin, is then bonded to the tooth. These steps create a filling that perfectly fits the patient's tooth and covers the entire area that needs protection. This procedure can cause minor pain and discomfort, so most patients will not be able to immediately return to their regular routines.
How do I care for my fillings?
Following the filling procedure, patients will need time, at least 1 – 3 hours, to allow their anesthesia to wear off before they can leave the office. Patients should be cautious in talking or chewing so they do not bite the inside of their mouth or tongue while the area is numb. The gums may also be tender or sore at the injection site, but this will subside in a day or so. The tooth or teeth will be sensitive to hot and cold liquids or food for a short time, but this is normal and temporary. Should patients feel any extreme discomfort or unevenness in the tooth after the anesthesia has worn off, please call our office immediately. Patients should not expect to receive any medication or special instructions unless directed by Dr. Cooper during their consultation or after the procedure.
Tooth-Colored Fillings FAQ
Are tooth-colored fillings safer than metal fillings?
While traditional metal amalgam fillings are still considered very safe and effective, tooth-colored fillings do not contain mercury. Traditional fillings contain a very small amount of mercury which has been linked to certain health risks. Instead of using a metal amalgam, tooth-colored fillings are made from composite materials, typically plastic and silica.
Do tooth-colored fillings look natural?
Yes, they do. The major appeal of tooth-colored fillings is that they do not affect the natural color of your tooth. Nobody but you and Dr. Cooper will know that you have had a filling because it will look completely natural.
How long does it take to get a tooth-colored filling?
The size of the cavity typically determines how long it will take to get a tooth-colored filling. In general, Dr. Cooper can finish a tooth-colored filling in about 30 – 45 minutes. During your consultation, Dr. Cooper will examine your teeth and can give you an estimate of how long it will take to complete your filling.
How long will a tooth-colored filling last?
Depending on your oral health, a tooth-colored filling can typically last up to 7 – 10 years. With proper oral hygiene practices and regular dental checkups at Sweet Tooth Dental Loft, you can significantly extend the healthy life of your tooth-colored filling.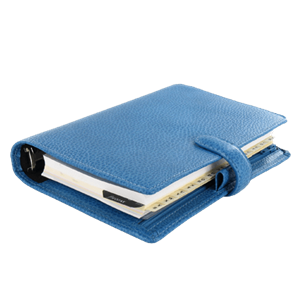 Sweet Tooth Dental Loft in Frisco, TX would be honored to help you achieve the smile you've been dreaming of. Our tooth-colored fillings help to maintain the overall beauty of your smile as well as ensuring that you can have comfort. Schedule an appointment with dentist, Dr. Cooper to see if tooth-colored filling are the right treatment for you.
Related Procedures