A crown, sometimes known as a dental cap, is a strong, durable cover that protects a tooth that is broken, discolored, or significantly decayed. The crown, which fits snugly over the visible portion of the tooth, may also bee used to strengthen and protect teeth in a dental bridge. At Sweet Tooth Dental Loft in Frisco, TX, general dentist Dr. Camelia Cooper places temporary and permanent crowns on patients that can be made from metals (such as gold, steel, and nickel), porcelain fused over metal, all porcelain, or all ceramic. While crowns with a porcelain or ceramic exterior look and feel closer to the patient's natural teeth, metal crowns are more durable. During the patient's consultation, Dr. Cooper will go over the patient's treatment options, including crown materials, costs, and an estimated timeline.
Am I A Candidate For A Dental Crown?
Frisco, TX individuals might need to have a dental crown restoration placed to address an array of oral health conditions and restore the natural function and aesthetics of a tooth. Some of the more common reasons for performing a dental crown procedure include:
Teeth that are cracked or broken
Worn or eroded teeth
Discolored or odd-shaped teeth
Teeth with moderate dental caries
Replacement of large, damaged fillings
Teeth that have received a root canal
As part of a dental bridge for tooth replacement
To restore individual dental implants
At Sweet Tooth Dental Loft, custom dental crowns are performed for teeth in the front and back of the mouth and may be fabricated of top-grade ceramic or additional types of aesthetic materials, porcelain fused to metal, or a high-noble metal (such as gold). Dr. Cooper can evaluate your tooth and help you decide upon the best type of crown procedure for your individual needs and cosmetic preferences.
What are the benefits of dental crowns?
There are several benefits to dental crowns, including:
Preservation of a damaged tooth
Aesthetic improvements for a chipped or cracked tooth
Long-lasting results
Protection of a tooth after a root canal treatment
Secure a cracked or broken tooth
Dental Crowns Reviews
"I can't say enough wonderful things about Dr Cooper and her staff. They are friendly, helpful and make everything from cleanings to crowns easy. I am a person who usually is scared of dental work but I always feel at ease there, even my kids love going. They take amazing care of all of us!"
- E.C. /
Google /
Jan 30, 2020
"First time visit today! I have bad anxiety and needed a new crown and Dr. Cooper was perfect! Very friendly and let me know everything was going to be fine. I got my temporary crown and am looking forward to going back in 2 weeks. Highly recommend Dr cooper and her super great crew! ( and that says a lot coming from someone with lifelong fear of dentists)"
- W.M. /
Google /
Sep 23, 2022
"I am a new patient and here to tell you about Dr. Cooper! She is very knowledgeable and so thorough. Best part is that she is informative, and lets you know every step of the way what's going on so there are no surprises. Even though it took sometime for me to complete my new patient information because they did not send it to me on time, it was still the fastest easiest appointment. I could not believe how Dr. Cooper & her assistants took it to heart that I needed to pick my daughter from school & worked to get me out right on time with a perfect job on my temporary crown! I do not have enough words to express how smart & unmatched this Doctor is. I genuinely simply recommend!"
- A.I. /
Google /
Oct 29, 2022
Previous
Next
How are Dental Crowns Installed?
A dental crown usually takes 2 appointments to complete. During the first appointment, Dr. Cooper will prepare the tooth for the crown, take impressions of the tooth for the permanent crown, and place a temporary crown over the tooth to protect it. The impressions are sent to a dental laboratory where a customized crown(s) will be created for the patient. Once the crowns arrive back at Sweet Tooth Dental Loft, the patient can schedule an appointment to have their permanent crown(s) fitted and set by Dr. Cooper.
What Should I Expect After Dental Crowns?
Patients do not usually have any pain after a crown is placed, but some patients experience discomfort or tooth sensitivity. Depending on the material, crowns can last from 7 – 40 years. Patients can extend the life of their crown by practicing good oral hygiene and visiting Dr. Cooper at Sweet Tooth Dental Loft for regular exams and cleanings. If oral health is neglected, the tooth under the crown may develop a cavity or infection that will require more extensive treatment, like a root canal.
What dental crown material should I use?
Dental crowns can be made of many materials, including some metals, porcelain, and ceramic. We encourage you to review these options in full with your dental professional at Sweet Tooth Dental Loft. We know how to choose the best materials based on your needs and desired outcomes.
Are dental crowns permanent?
Dental crowns are cemented into place and can't be removed on your own. Even though they may not last forever, we can recommend ways to improve their lifespan. Patients in Frisco, TX, should practice good oral hygiene and return for annual cleanings and exams at our office.
How should I clean my dental crowns?
The good news is that dental crowns don't require any special care. They can be cleaned and cared for just like any other natural tooth. Brush twice a day, floss once a day, and use mouthwash as directed by your dentist. These actions alone can keep plaque at bay and prevent future issues.
What alternatives are there to getting a crown?
At times, you might be able to substitute veneers for a dental crown. However, veneers can only be placed on the teeth at the front of your mouth. Crowns will hold up better with the wear and tear that your teeth in the back undergo from various activities such as chewing and grinding.
What's the difference between a dental crown and a cap?
Dental crowns and caps are in fact, the same thing. You may hear crowns referred to as "caps" by older generations. Crowns are known for the way they blend into your natural teeth and for the protection they offer damaged, broken, and chipped teeth.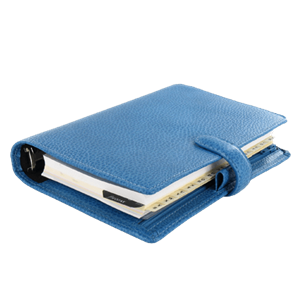 If you are concerned about the condition of your teeth, schedule a consultation with Dr. Cooper at Sweet Tooth Dental Loft to learn more about how crowns can help you. Everyone deserves a beautiful, healthy smile, so come in soon to find out how you can improve yours.
Related Procedures