What are iTero® Digital Scans?
At Sweet Tooth Dental Loft, our experienced providers use iTero® Digital Impressions to make digital records of your teeth as we prepare to install new restorative work. These impressions help us to customize treatment for a tooth needing a crown or bridge. Additionally, iTero helps us see the adjacent teeth and how the teeth work together to bite, chew, and occlude. We receive electronic records directly from the iTero device to help our technicians make custom crowns, bridges, veneers, and other restorative dental installments. These scans help our Frisco, TX office make seamless and smooth pieces that fit perfectly for your mouth.
Reviews
"I love Sweet Tooth Dental they are so awesome!! They are so caring and want to make sure that your comfort is their top priority .I have gone to them for several years if you go you will never want to go anywhere else. Dr. Cooper is amazing and her staff is great too."
- N.M. /
Google /
Aug 05, 2021
"This was probably the best dentist visit I have every had in my life. The staff was very helpful, professional and friendly. I am very glad that I was referred to this office."
- D.M. /
Google /
Aug 07, 2021
"Excellent dental care, cheerful, joyous staff, gentle treatment, very professional. Everything fully explained beforehand, including expenses. I love this dental office."
- S.N. /
Google /
Mar 25, 2021
"Went here today to have my teeth whitened and they look amazing! Everyone was super nice not only that but it is literally walking distance from where I live."
- J.P. /
Facebook /
Mar 23, 2021
"Excellent,friendly, clean, and well thought out. I will recommend to all my friends this practice. So happy I found it ."
- R.H. /
Yelp /
Oct 11, 2023
Previous
Next
What are the Benefits of iTero Digital Scans?
Aside from being a comfortable, pain-free experience, digital scans provide us with detailed images that are much more accurate than traditional impressions and allow for greater precision when creating restorative dental pieces. ITero reduces the chance of remakes due to a poor fit or inaccurate placement because our technicians have an exact image to work from. Sweet Tooth Dental Loft is proud to offer this advanced technology to our patients for a more satisfying experience in restorative dentistry. We look forward to delivering a beautiful smile that you can be proud of with the help of iTero.
Who Is A Good Candidate For iTero Digital Scans?
Digital scans using the iTero device are great for patients of all ages with a sensitive gag reflex, patients who wish to avoid the stress of traditional molds, or those who simply want our dentists to take advantage of a more accurate method for digital dental impressions. Our team at Sweet Tooth Dental Loft also uses digital scans in case you need or want a custom restoration, like a crown, bridge, inlay, onlay, dentures, or removable orthodontic aligners. These scans can also be used throughout the orthodontic process to determine whether teeth are really aligning and shifting as they should be.
You will be able to sit back and relax with your iTero digital scans. There is no pain and very little discomfort associated with this scanning. Once you are seated, our technicians will use the wand to scan the inside of your mouth and take imaging of your teeth. You and the practitioner will be able to see the images instantly on a monitor beside your chair and the images will be saved for future reference at our Frisco, TX office.
What Should I Expect After My iTero Digital Scans?
After your iTero digital scans are completed, they'll be stored in our system. If you require a restoration, the scans will likely be sent to a dental laboratory or our in-office system. Once your orthodontic or restoration treatment has been created from your scans, our team at Sweet Toot Dental Loft will be able to finish your treatment. We will keep your 3D impressions in your file. This will make it easier in case you need another restoration and also to compare changes in your mouth.
Why are iTero digital scans preferable to other forms of dental impressions?
The most common form of dental impressions used for restorations in years past was with a mold that the patient would have to bite down on to cover the entire top or bottom arch. This was often an inconvenient process. With iTero scans, the impression is conducted via an intraoral camera, meaning no molds, no weird plastic taste, and a simplified process.
Does the iTero scanner use x-rays?
No. The scanner is powered by red laser light and white LED light. There is absolutely no x-ray radiation exposure for the patient during an impression scan with iTero.
Will I be able to see the scans?
Absolutely. Because the scans at our Frisco, TX office are available immediately and shown on a nearby screen as part of the iTero system, you will be able to see the 3D model of your teeth in real time.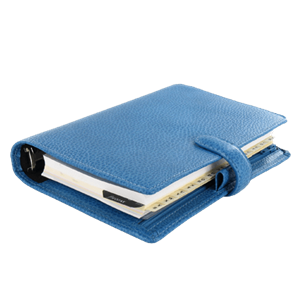 Get accurate imaging today
Our state-of-the-art iTero imaging device at Sweet Tooth Dental Loft helps us get you the most accurate, best fitting restorative dentistry possible. If you are interested in getting well-fitting installments for your restorative dentistry needs, look no further than our Frisco, TX office. We are happy to set up your consultation appointment and help you feel your best today.
Related Procedures