What are Dental Sealants?
To prevent tooth decay, cavities, and other dental problems, general dentist Dr. Camelia Cooper may apply dental sealants to the patient's teeth for lasting protection. Dental sealants are a plastic resin that can be easily applied to the tops of the premolars and molars to act as a barrier against plaque, tarter, and bacteria. At Sweet Tooth Dental Loft in Frisco, TX, Dr. Cooper aims to be proactive with her patient's oral health and dental sealants are a fast way to fortify the crevices of the back teeth that are not always reached with regular brushing. When patients follow a good oral care routine after their dental sealant is applied, the treatment can last several years and help the patient receive better annual dental exams.
Reviews
"I love Sweet Tooth Dental they are so awesome!! They are so caring and want to make sure that your comfort is their top priority .I have gone to them for several years if you go you will never want to go anywhere else. Dr. Cooper is amazing and her staff is great too."
- N.M. /
Google /
Aug 05, 2021
"This was probably the best dentist visit I have every had in my life. The staff was very helpful, professional and friendly. I am very glad that I was referred to this office."
- D.M. /
Google /
Aug 07, 2021
"Excellent dental care, cheerful, joyous staff, gentle treatment, very professional. Everything fully explained beforehand, including expenses. I love this dental office."
- S.N. /
Google /
Mar 25, 2021
"Went here today to have my teeth whitened and they look amazing! Everyone was super nice not only that but it is literally walking distance from where I live."
- J.P. /
Facebook /
Mar 23, 2021
"From the point that I walked into the office, everyone was so nice and that says a lot!! I was extremely satisfied with the services I received. I will recommend Sweet Tooth Dental for sure!"
- J.W. /
Google /
Oct 22, 2021
Previous
Next
What to Expect during DENTAL SEALANT treatment
Sealant is a fairly easy procedure that involves plastic resin being painted on the premolars or molars, where it bonds to the tooth and hardens. The sealant fills in and fits into the grooves of the teeth, creating a comfortable, protective barrier. As a preventative method to prevent decay or even tooth lose, sealants work to maintain the health of the tooth for years. Dr. Cooper will determine if sealant is a good option for each patient during their consultation and if needed, will schedule a procedure date. Once the sealant has hardened on the tooth, the patient can continue with their regular routine.
What happens after DENTAL SEALANT TREATMENT?
Patients can anticipate returning to their regular routines immediately following the procedure. Dr. Cooper will provide them with any special instructions before they leave our office. To ensure optimal oral health, patients should maintain a regular oral hygiene routine that includes brushing twice a day, using mouthwash, and flossing. It is also recommended that the patient continue to schedule annual examinations and bi-annual teeth cleanings at Sweet Tooth Dental Loft.
How long do dental sealants last?
According to the Centers for Disease Control (CDC), sealants can protect against 80% of cavities for about two years and continue to protect against 50% of cavities for as long as four years.
Are sealants bad for your teeth?
When properly applied, sealants are an excellent way to protect your teeth against cavities. However, improperly applied sealants can lock in harmful acids that promote decay. That's why Dr. Cooper will examine your teeth and then thoroughly clean them before applying sealants. Dental sealants also can't be applied to teeth with fillings or decay.
Should adults get dental sealants?
Dental sealants are more commonly applied to the teeth of children and teenagers to prevent tooth decay on their new permanent teeth. However, adults can also benefit from dental sealants as they help prevent the formation of cavities.
Can dental sealants be removed?
Yes, dental sealants can be removed, but typically this is only done if they're showing signs of excessive wear. Often when sealants are removed, they will then be replaced by new dental sealants.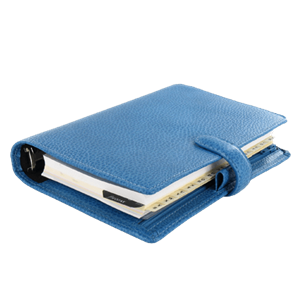 Prevent Cavities and improve your oral health
Protecting your teeth from cavities, decay, and disease is our main priority at Sweet Tooth Dental Loft in Frisco, TX. If you believe that sealants might be the best treatment option to fulfill your dental hygiene needs, contact our office immediately to schedule your consultation with Dr. Cooper or ask about dental sealants during your exam and cleaning.
Related Procedures