To prevent tooth decay, cavities, and other dental problems, general dentist Dr. Camelia Cooper may apply dental sealants to the patient's teeth for lasting protection. Dental sealants are a plastic resin that can be easily applied to the tops of the premolars and molars to act as a barrier against plaque, tarter, and bacteria. At Sweet Tooth Dental Loft in Frisco, TX, Dr. Cooper aims to be proactive with her patient's oral health and dental sealants are a fast way to fortify the crevices of the back teeth that are not always reached with regular brushing. When patients follow a good oral care routine after their dental sealant is applied, the treatment can last several years and help the patient receive better annual dental exams.
Reviews
"We just moved to Frisco and of course needing to find a dentist quick because of a problem. They immediately got me in and took care of the problem. They are super friendly and make you feel comfortable. I think I have found my new dentist."
- W.D. /
Demandforce /
Oct 29, 2015
"My experience was amazing! Kim, the hygienist walked me through every step and she was extremely kind and gentle. Dr. Cooler gave me three recommendations on how to fix my teeth, she's been the first to do this. She truly cares and wasn't forceful. I would highly recommend. They also made me feel safe with the proactive measures they have in place due to the pandemic. They office itself has a welcoming and modern vibe. I love it!"
- R.F. /
Google /
Oct 02, 2020
"I'm a first-time patient (just moved to Frisco) and I had a great visit. The staff was very friendly and Dr. Copper was the best. I'll definitely be going back!"
- S.W. /
Yelp /
Sep 30, 2020
"De Cooper is very thorough with annual oral and upper neck exams. I don't know if other dentist that do that. The office staff is very professional and personable. It's always a very pleasant experience!"
- M.M. /
Google /
Sep 25, 2020
"First time experience was great!"
- C.D. /
Google /
Sep 24, 2020
Previous
Next
Sealant is a fairly easy procedure that involves plastic resin being painted on the premolars or molars, where it bonds to the tooth and hardens. The sealant fills in and fits into the grooves of the teeth, creating a comfortable, protective barrier. As a preventative method to prevent decay or even tooth lose, sealants work to maintain the health of the tooth for years. Dr. Cooper will determine if sealant is a good option for each patient during their consultation and if needed, will schedule a procedure date. Once the sealant has hardened on the tooth, the patient can continue with their regular routine.
Patients can anticipate returning to their regular routines immediately following the procedure. Dr. Cooper will provide them with any special instructions before they leave our office. To ensure optimal oral health, patients should maintain a regular oral hygiene routine that includes brushing twice a day, using mouthwash, and flossing. It is also recommended that the patient continue to schedule annual examinations and bi-annual teeth cleanings at Sweet Tooth Dental Loft.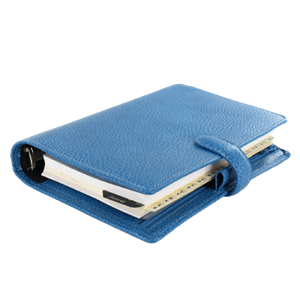 Protecting your teeth from cavities, decay, and disease is our main priority at Sweet Tooth Dental Loft in Frisco, TX. If you believe that sealants might be the best treatment option to fulfill your dental hygiene needs, contact our office immediately to schedule your consultation with Dr. Cooper or ask about dental sealants during your exam and cleaning.
Related Procedures