As part of every patient's annual dental examination, Sweet Tooth Dental Loft in Frisco, TX takes digital X-rays of the patient's teeth, jawbone, and oral tissue. Digital X-rays help general dentist Dr. Camelia Cooper to find decay that is not visible to the naked eye, assess and monitor bone loss, see under previous fillings for signs of continuing decay, check for infections in the dental roots, and track the patient's oral history for signs of progressing conditions. Digital X-rays may be taken from inside the mouth (intraoral) or from outside the mouth (extraoral) to show images of the entire tooth (periapical), the back teeth (bite-wing), the bite of the jaw (occlusal), and a complete image of the teeth, jaws, and sinuses (panoramic). Once the digital X-ray is viewed by Dr. Cooper, she will be able to discuss any oral concerns, such as cavities, cysts, impacted teeth, bone loss, and abscesses, and the patient's best treatment options during their consultation.
Reviews
"We just moved to Frisco and of course needing to find a dentist quick because of a problem. They immediately got me in and took care of the problem. They are super friendly and make you feel comfortable. I think I have found my new dentist."
- W.D. /
Demandforce /
Oct 29, 2015
"My experience was amazing! Kim, the hygienist walked me through every step and she was extremely kind and gentle. Dr. Cooler gave me three recommendations on how to fix my teeth, she's been the first to do this. She truly cares and wasn't forceful. I would highly recommend. They also made me feel safe with the proactive measures they have in place due to the pandemic. They office itself has a welcoming and modern vibe. I love it!"
- R.F. /
Google /
Oct 02, 2020
"I'm a first-time patient (just moved to Frisco) and I had a great visit. The staff was very friendly and Dr. Copper was the best. I'll definitely be going back!"
- S.W. /
Yelp /
Sep 30, 2020
"De Cooper is very thorough with annual oral and upper neck exams. I don't know if other dentist that do that. The office staff is very professional and personable. It's always a very pleasant experience!"
- M.M. /
Google /
Sep 25, 2020
"First time experience was great!"
- C.D. /
Google /
Sep 24, 2020
Previous
Next
Digital X-rays take no more than 5 minutes to complete and are not painful for the patient. A digital sensor will be positioned in or around the patient's mouth. The picture is taken and instantly sent to a computer where the X-rays can be viewed by Dr. Cooper and easily stored in the patient's file for future reference. Keeping past X-rays helps Dr. Cooper see the patient's progress over time and makes it easier to notice changes.
After the X-rays are taken, Dr. Cooper will go over any concerns they see with the patient. Dr. Cooper will then go through the patient's options for treatment or any recommendations for home care to prevent possible problems. Digital X-rays use a smaller amount of radiation compared to traditional X-rays, but patients should still wear a lead apron and let Dr. Cooper know if they are pregnant or breastfeeding so extra precautions can be taken.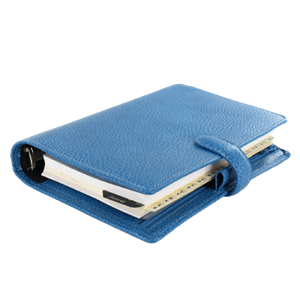 Digital X-rays help Dr. Cooper see and prevent dental problems, like cavities and gum disease, in her Frisco area patients. An annual dental exam with digital X-rays is an important part of every Sweet Tooth patient's oral health care plan.
Related Procedures