Frisco general dentist, Dr. Camelia Cooper helps every patient at Sweet Tooth Dental Loft in Frisco, TX feel confident in their smile by performing annual dental examinations. During the patient's annual dental exam, Dr. Cooper will visually inspect and manually palpate the mouth to check for signs of disease in the teeth, gums, and jaw. Dr. Cooper will also use advanced dental technology, including digital X-rays, to inspect the inside of the teeth and gums. Once the patient's mouth has been thoroughly examined, Dr. Cooper can consult with the patient on any current or developing concerns and her recommendations for treatment or preventative measures. For optimal dental and overall health, it is important that every patient receive an annual dental exam to help Dr. Cooper find and treat problems as early as possible.
Why Is Getting a Dental Examination So Important?
Getting a yearly dental examination at Sweet Tooth Dental Loft in Frisco, TX, is crucial to maintaining the health of your teeth. During your dental exam, Dr. Cooper or an experienced hygienist on her team will start by cleaning your teeth. Even with regular brushing and flossing, plaque and tartar build-up on your teeth and can lead to gum disease and cavities if not professionally removed. After your teeth are cleaned, Dr. Cooper will give you a full dental exam, which includes:
Early diagnosis and treatment of gum disease
Checking for signs of oral cancers
Identifying and treating dental issues like cavities, chips, cracks, and other problems
Detecting signs of bruxism or teeth grinding, which can wear down teeth
Checking for bite and teeth abnormalities
Teaching proper oral hygiene practices and techniques
In short, regular annual dental exams are the wellness check to help make sure your teeth are healthy and happy for years to come. Without a regular dental examination, small issues can turn into big problems that can lead to tooth loss, gum disease, infections, or worse.
Dental Examination Reviews
"I'm glad the VA sent me here for dental care. The office is comfortable all the staff friendly and the dental care professional and high quality."
- S.G. /
Google /
May 19, 2021
"I use to only go to the dentist once every couple years because I hated it so much. The discomfort coupled with dishonest dentists that did unnecessary work was the worst. Then I came here. THIS is what dental care is suppose to be about. I love the staff and Dr. Cooper is the absolute best! Kind, friendly, gentle, caring and she actually remembers personal details about you that shows she really is there to serve and connect. The office is clean, beautiful and uses all state of the art equipment. I'm a cash paying patient and I find it to be a great value. My whole family enjoys going to Sweet Tooth. My 10 year old daughter even looks forward to her appointments like it's a treat. I am happy to get my cleanings twice a year now. Never could say that before. Been here for at least 3 years and have no plans on going anywhere else. I can't say enough. If you need family dentist, this is your spot!"
- E.J. /
Google /
Mar 19, 2021
"My experience was wonderful, Dr Carter and her team are very welcoming. Their professionalism are superb. They timely explained and walked me through all the processes and procedures of my examination. I was very pleased, looking forward to my next visit."
- V.F. /
Google /
Oct 19, 2022
"The staff were friendly, polite, professional & timely. The hygienist was gently, understanding & considerate of my issue. Dr. Cooper conducted a thorough examination. Highly recommend"
- V.C. /
Google /
Jan 05, 2023
"The staff was friendly, polite, professional & timely. The hygienist was gently, understanding & considerate of my issue. Dr. Cooper conducted a thorough examination. Highly recommend"
- V.C. /
Google /
Jan 11, 2023
Previous
Next
What to Expect during a dental exam
The dental examination seeks to evaluate the overall health of the patient's teeth, gums, bones, and jaw. During the examination, Dr. Cooper will look at the patient's mouth as well and take digital X-rays to get a more in-depth understanding of their oral care needs. Through physical exams and X-rays, Dr. Cooper will be able to assess and diagnose any cavities, chips, disease, and decay in the mouth. Patients will also receive a teeth cleaning following their examination. Dr. Cooper will discuss any issues or concerns regarding their exam as well as offer recommendations for care options.
What happens after a dental exam?
Dr. Cooper highly recommends that patients receive a dental examination and check-up at least once a year at Sweet Tooth Dental Loft in Frisco, in addition to cleanings being received every six months. This ensures optimal dental health for each Sweet Tooth patient.
How often should I get a dental checkup?
Everyone's oral health is different, so you need to be alert to any changes in the condition of your teeth. Dr. Cooper recommends you should have a regularly scheduled dental exam at least once a year and a cleaning every six months.
What can I expect at a dental exam?
Dr. Cooper will talk to you about your oral health history and oral hygiene practices. She will then examine your teeth. Some of the things you can expect during your dental exam include:
Visual inspection of teeth
Examining the mouth to check for disease in teeth, gums, and jaw
An x-ray (if necessary)
Teeth cleaning
A conversation about oral health
Do dental exams hurt?
None of the procedures in a dental exam are considered painful. Some people may find the cleaning somewhat uncomfortable, but Dr. Cooper always strives to provide her patients with the gentlest dental care.
How long is a dental exam?
How long your dental exam takes will depend on any issues that may arise that need to be addressed. However, most dental exams only take about 45 minutes to an hour.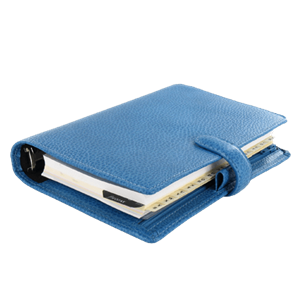 If you are eager to show off a smile that is healthy and pristine, call our Frisco office for a consultation. With many advanced treatment options, Dr. Cooper at Sweet Tooth Dental Loft will strive to give you a brilliant mouth of pearly white teeth. The staff at Sweet Tooth looks forward to meeting you soon.
Related Procedures
Related Posts