If one or a few of your teeth are missing, it's more than just a cosmetic issue — missing teeth may cause your remaining teeth to shift out of place. This can lead to extra tension when you bite, pain when you chew, or even difficulty speaking. A bridge improves the health and appearance of your smile by covering spaces using a false tooth that is supported by either your natural teeth, dental implants, or a combination of both. To help support a false tooth that fills in a gap, 2 or more crowns are attached to the false tooth (pontic) and then the crowns are placed over teeth surrounding the gap to anchor the false tooth in its new position. The crowns placed on the surrounding teeth are called abutment teeth and they help the false tooth by keeping it in the correct position and increasing its strength when the patient bites. At Sweet Tooth Dental Loft in Frisco, TX, Dr. Camelia Cooper offers dental bridges with top-quality materials that will help to give you back your beautiful smile.
What Are the Main Types of Bridges?
The three main types of bridges are:
Traditional bridges are a false tooth (pontic) surrounded on each side by a crown (abutment teeth).
Cantilever bridges are a false tooth surrounded on one side by 1 or more crowns.
Maryland bridges, also known as a resin-bonded bridge, are a false tooth supported by wings or framework that is bonded to the natural teeth.
Reviews
"I love Sweet Tooth Dental they are so awesome!! They are so caring and want to make sure that your comfort is their top priority .I have gone to them for several years if you go you will never want to go anywhere else. Dr. Cooper is amazing and her staff is great too."
- N.M. /
Google /
Aug 05, 2021
"This was probably the best dentist visit I have every had in my life. The staff was very helpful, professional and friendly. I am very glad that I was referred to this office."
- D.M. /
Google /
Aug 07, 2021
"Excellent dental care, cheerful, joyous staff, gentle treatment, very professional. Everything fully explained beforehand, including expenses. I love this dental office."
- S.N. /
Google /
Mar 25, 2021
"Went here today to have my teeth whitened and they look amazing! Everyone was super nice not only that but it is literally walking distance from where I live."
- J.P. /
Facebook /
Mar 23, 2021
"Dr. Cooper is very professional and experienced dentist . Amazing staff!"
- M.C. /
Google /
Aug 30, 2023
Previous
Next
What are the benefits of dental bridges?
At Sweet Tooth Dental Loft, our Frisco, TX patients enjoy the restorative qualities their dental bridges provide to their dental hygiene and function. There are many additional benefits to dental bridges, including:
Restored appearance and functionality of your smile
Improved oral health
Enhanced ability to speak and eat
Maintenance of a normal face structure and jaw bone integrity
Customized treatment plans
Am I An Ideal Candidate For Dental Bridges?
People with missing teeth don't merely have an aesthetic issue, as gaps in your teeth may heavily impact the health of your mouth. Your mouth is balanced carefully, and a missing tooth may affect its function. With time, a missing tooth may lead to the shifting of teeth, causing bite problems (such as underbite, crossbite, or overbite) and gum or jawbone atrophy. To place a bridge, the surrounding teeth must be healthy enough to hold the restoration with sufficient density in the jawbone and gums. Dr. Cooper will examine your teeth, gums, and jaw during your consultation to help you select the best type of bridge (i.e., cantilever, traditional, Maryland bonded, or resin-bonded) and material (i.e., porcelain, ceramic, metal, or porcelain fused to metal).
How do dental bridges work?
Preparing and placing a dental bridge usually takes at least 2 appointments at Sweet Tooth Dental Loft in Frisco. During the first visit, Dr. Cooper will prepare the abutment teeth by filing them down to make room for the dental crowns. After the teeth are prepared, Dr. Cooper will take impressions of the teeth, which will be sent to a dental laboratory where experts will create a bridge, including the pontic and surrounding crowns for the abutment teeth. While the permanent bridge is being created, Dr. Cooper will place a temporary bridge over the patient's teeth for protection. Once the custom-made bridge is returned to Sweet Tooth Dental Loft, Dr. Cooper will remove the temporary bridge and cement the permanent bridge into place. Dr. Cooper will check and adjust the bridge to give the patient their best fit, but the patient may need to return in a few weeks to have their fit and bite re-checked.
What should I expect after Dental Bridges?
Dental bridges can last 5 – 15 years, or longer with proper home came and regular exams and cleanings by Dr. Cooper. Patients can keep their bridges and natural teeth healthy by brushing twice a day, flossing, and using an antiseptic mouthwash daily. Patients should make annual dental exams and bi-annual dental cleanings with Dr. Cooper at Sweet Tooth Dental Loft to ensure the bridge is clean and in good condition.
Who should get dental bridges?
Most people who need dental bridges have lost one to three consecutive teeth. As a result, the remaining teeth may drift into the space left by the missing tooth (or teeth). This can cause misalignment and possibly damage your other healthy teeth. Sweet Tooth Dental Loft may recommend a dental bridge to prevent complications.
How long do dental bridges last?
Dental bridges can provide structural support for 5 – 15 years, but it depends on your oral health and how often you visit your dentist for regular exams and cleanings. Our talented dental team in Frisco, TX, can check on the condition of your dental bridge during your exams and make minor repairs if necessary.
Is special care needed for dental bridges?
Like other dental restorations, a dental bridge must be maintained and cleaned. If you miss your regularly scheduled cleanings, plaque can accumulate and harden. This buildup will eventually damage the teeth over time. We recommend brushing twice a day, flossing, and calling us if you notice any signs of gum disease or other issues.
How many teeth can a dental bridge replace?
Typically, a dental bridge replaces between 1 – 4 teeth. The reason for this is that replacing more than four teeth with a dental bridge can make the bridge unstable in the mouth. In cases where more than four teeth need to be replaced, a full or partial denture may be a better option.
Are dental bridges covered by insurance?
It depends on your insurance coverage. However, most dental plans cover at least part of the cost of a dental bridge. At Sweet Tooth Dental Loft, we can help you review your dental insurance to determine what coverage is offered for dental bridges.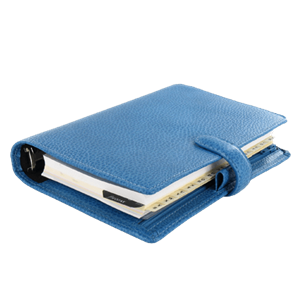 If you avoid smiling to hide a gap in your teeth, call Sweet Tooth Dental Loft to schedule a consultation and learn about dental bridges and if they are right for you. Frisco dentist Dr. Cooper can tell you if a dental bridge can improve the appearance of your smile and give you a healthier mouth.
Related Procedures