What are Invisalign Clear Aligners?
For patients who want a straighter smile, Invisalign orthodontics is one of the greatest advances in cosmetic dentistry. Unlike traditional metal braces, Invisalign uses a series of invisible, removable aligners to gradually move the teeth into the correct position. It's easy, it's painless, and no one will be able to tell you're wearing them. Invisalign should be worn as much as possible, but patients can remove the aligners for eating and cleaning their teeth. At Sweet Tooth Dental Loft in Frisco, TX, general dentist Dr. Camelia Cooper helps patients of all ages get a beautiful smile through the easy Invisalign process.
What Are the Benefits of Invisalign Orthodontics?
Invisalign orthodontics in Frisco, TX can help align your teeth and avert future oral health issues with custom-made clear trays that present none of the issues and irritations associated with traditional metal braces. Advantages of Invisalign orthodontics at Sweet Tooth Dental Loft may include:
More concealed and more comfortable than braces
Trays can be removed for eating and other activities
No restrictions on beverages and foods
Better speech compared to regular braces
Allows easier regular brushing and flossing
Improved confidence and a more aesthetically pleasing smile
Discreet and comfortable alternative to traditional braces
Easy cleaning for effective oral hygiene
Customized to individual dental needs
Clinically proven effectiveness in orthodontic treatment
Reviews
"I love Sweet Tooth Dental they are so awesome!! They are so caring and want to make sure that your comfort is their top priority .I have gone to them for several years if you go you will never want to go anywhere else. Dr. Cooper is amazing and her staff is great too."
- N.M. /
Google /
Aug 05, 2021
"This was probably the best dentist visit I have every had in my life. The staff was very helpful, professional and friendly. I am very glad that I was referred to this office."
- D.M. /
Google /
Aug 07, 2021
"Excellent dental care, cheerful, joyous staff, gentle treatment, very professional. Everything fully explained beforehand, including expenses. I love this dental office."
- S.N. /
Google /
Mar 25, 2021
"Went here today to have my teeth whitened and they look amazing! Everyone was super nice not only that but it is literally walking distance from where I live."
- J.P. /
Facebook /
Mar 23, 2021
"Excellent,friendly, clean, and well thought out. I will recommend to all my friends this practice. So happy I found it ."
- R.H. /
Yelp /
Oct 11, 2023
Previous
Next
Am I a Candidate for Invisalign Orthodontics?
Adults and teens who desire a more discreet alternative to traditional braces may be prime candidates for Invisalign orthodontics. This choice can be suitable for treating dental malocclusion (an underbite, overbite, crossbite, or open bite), narrow dental arches, crooked or overcrowded teeth, or gapped teeth. Taking care of these issues can lead to improved comfort, corrected jaw function, better speaking and eating abilities, and more confidence in a smile. Clear teeth aligners are easily removed from the mouth, letting individuals of all ages in Frisco, TX enjoy their favorite food items with no dietary restrictions and care for their teeth without bulky metal standing in the way.
The Invisalign Orthodontics Treatment
To be fitted for Invisalign, Dr. Cooper will take photos, digital x-rays, and make impressions of the patient's teeth. From these, a set of clear, plastic, customized aligners will be created to fit the patient's mouth. The aligners are part of a treatment plan that will make gradual changes and adjustments to the teeth. A patient wears the aligners for a predetermined amount of time before moving onto the next aligner. Unlike traditional metal braces, aligners are pain-free and easily removable, which is ideal for eating, brushing, and flossing.
What Can I Expect After my First Invisalign Treatment?
Dr. Cooper will determine how long a patient needs to wear Invisalign based on the starting condition of the patient's teeth. New aligners will be created about every 2 weeks or as needed to incrementally adjust the patient's teeth. Throughout the process, the patient will have regular check-ups at Sweet Tooth Dental Lofts to confirm the patient's progress. Most patients achieve full results in 1 – 2 years.
Invisalign Orthodontics FAQs
Are Invisalign aligners covered by insurance?
Invisalign trays could be covered in part under several dental insurance policies. Before your visit, a member of our insurance team can take a look at your policy details and calculate any treatment costs. Sweet Tooth Dental Loft accepts a wide variety of payment options, such as flexible payment plans and low-interest dental financing, to help make orthodontic treatment even more cost-effective and convenient for Frisco, TX families.
How do I properly take care of my Invisalign clear aligners?
At Sweet Tooth Dental Loft, Dr. Cooper and her experienced team will provide the necessary instructions on how to clean and care for your aligners. This includes when to remove your aligners, as well as any additional cleaning solutions that may be needed. Additionally, if you lose, misplace, or damage your Invisalign aligners, you need to contact our facility as soon as possible to receive a replacement in order to not affect your progress.
Will I need to wear a retainer following Invisalign orthodontics treatment?
Yes, in order to maintain your ideal results, you will need to wear retainers. There are various options for which retainers to wear, including Vivera retainers from the makers of Invisalign orthodontics. Following your Invisalign treatment, Dr. Cooper will talk with you about which retainers are best for you.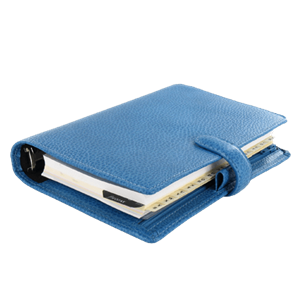 A Perfectly Aligned Smile
Do you want information on how to get better-looking, straighter teeth through Invisalign invisible braces? All you have to do is pick up the phone and we'll set you up for initial consultation with Dr. Cooper at Sweet Tooth Dental Loft. We can't wait to help you achieve your dream smile. While Invisalign is safe and effective for most patients, teenagers and adults are the best candidates. It is especially useful for those with overbites, underbites, rotated or crooked teeth, crowded teeth, or excessive spacing between teeth.
Related Procedures
Related Posts