What is a Dental Cleaning?
At least twice a year (about every 6 months) patients at Sweet Tooth Dental Loft in Frisco, TX should schedule a professional dental cleaning and polishing with general dentist, Dr. Camelia Cooper. While Dr. Cooper is sure that all of her patients follow a good oral home care routine, including brushing their teeth twice a day and flossing, it is best to have tartar build up removed professionally to prevent infection, cavities, and other dental concerns. Having the teeth cleaned and polished at Sweet Tooth Dental Loft ensures that the patient's teeth are thoroughly and professionally cleaned with advanced dental tools, which will help the patient have their brightest, whitest, healthiest smile.
Why Is Getting Regular Dental Cleanings So Important?
Everyone knows (or should know) that regular dental cleanings are essential to maintaining healthy teeth and gums. But why exactly are dental cleanings so important? For two reasons: plaque and tartar buildup and the inevitable dental problems.
Even with regular brushing and flossing, plaque and tartar, that hard, sticky buildup on your teeth accumulates over time. While brushing and flossing alone can't remove it, during a dental cleaning, Dr. Cooper will use special tools that can easily remove this stubborn buildup.
Though you may be genetically predisposed to having healthy teeth, over time, the enamel of the teeth wears away, making cavities almost inevitable. Along with tooth decay, almost all people have some level of gum disease. During a regular dental cleaning, Dr. Cooper will check the health of your teeth and gums to identify any issues that need to be addressed before they become serious problems.
Remember, twice a year — every six months — regular dental cleaning is necessary to ensure your smile stays healthy and bright, so don't forget to schedule your appointment with Dr. Cooper and her expert team at Sweet Tooth Dental Loft in Frisco, TX.
Dental Cleanings Reviews
"I am new to the area and was referred by a friend. Doctor Cooper was out on maternity leave my first visit. But I recently had the pleasure of meeting her. I am in love with the service they provide here. The environment is CLEAN, but also welcoming. My appointments for cleaning were very quick yet very informative. Everyone is friendly, genuine and knowledgeable. I am confident in referring family/friends to visit here!"
- D.H. /
Google /
Aug 05, 2021
"Judy is a great hygienist! She explained every process of my cleaning and was very thorough. Dr. Cooper is educational, professional and friendly. I'd 100% recommend this office to anyone looking for an awesome dental office! 😊"
- R.L. /
Google /
Jun 21, 2021
"The staff are always friendly and professional! There's rarely a wait time which I appreciate dearly. The dental hygienist and doctor are very thorough with the cleaning and exams."
- R.W. /
Google /
Oct 15, 2021
"This establishment has top notch service in the bag! It's in a cute area in downtown Frisco. Front desk was super friendly and funny! It's clean and comfy and decor is nice. But once I made it to Kim, the dental assistant, she took it to a whole other level! Super attentive, informative and caring! She took the care to wipe down the X-ray vest after use and wore a mask the entire time! She made me feel really comfortable during my cleaning! There is a tv in front of you and once you lie down there is one above you-very cool! Dr. Cooper was very cool and stylish if I must say! She was easy going and informative! I had to have a deep cleaning since it had been a while between visits due to the pandemic . She took great care when administering the numbing shots for the cleaning which was greatly appreciated. Kim even held my hand for some added comfort! Gotta love it .If you're in search of a new dental home please give them a shot! You won't be disappointed! Yes"
- T.K. /
Yelp /
Oct 18, 2021
"Great experience with Dr. Cooper and Staff. From check in to X-rays to cleaning... seamless. I walked out with a treatment plan and looking forward to my next appointment. Their sweet and empathetic personalities are infectious!"
- C.B. /
Yelp /
Dec 02, 2021
Previous
Next
What to Expect during a dental cleaning
Dental cleanings usually start with an examination of the patient's teeth. During the examination, Dr. Cooper will look for any signs of damage, cavities, or decay. The patient's teeth are cleaned to remove any plaque and tartar buildup, followed by a deep clean and polish with professional dental tools. Patient will have the opportunity to discuss the health status of their teeth with Dr. Cooper as well as discuss her home dental health suggestions.
What happens after a dental cleaning?
To keep their teeth looking and feeling as clean as they do after a professional dental cleaning and polishing, Dr. Cooper and her staff will go over recommendations for the patient's home care routine for optimal oral hygiene. If needed, Dr. Cooper will talk to the patient about specific mouthwashes or toothpastes and when the patient should return for their next cleaning. Dr. Cooper encourages her patients to ask questions about their home care to help them keep their teeth healthy and pain free.
How often should I have my teeth professionally cleaned?
Based on recommendations from the American Dental Association, patients of all ages should schedule a routine dental cleaning twice a year. If you have a history of periodontal disease or other oral conditions, you may need a cleaning more often. Our expert dentist can provide detailed information.
What should I do at home to keep my teeth clean?
For the best oral health care routine, patients should brush once in the morning and before bed. If possible, it's best to brush after every meal. You should also floss every day and use mouthwash. Depending on your dental appliances or gum disease, we can show you the proper techniques and products for all your exact needs.
Are dental cleanings painful?
Dental cleanings should not feel painful. Throughout your cleaning, you will feel some pressure and vibrations from the tools. If you do experience any discomfort, please let us know as soon as possible. Additionally, patients who suffer from dental anxiety may also benefit from nitrous oxide (laughing gas).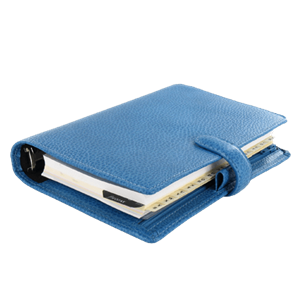 Get Cleaner, Whiter Teeth
Schedule your dental cleaning at Sweet Tooth Dental Loft in Frisco today! Dr. Cooper's top priority is ensuring that each patient has a healthy smile they can be proud of and can show off. Call our front office to schedule your dental cleaning. We look forward to seeing you at Sweet Tooth soon!
Related Procedures
Related Posts