What is a Dental Cleaning?
At least twice a year (about every 6 months) patients at Sweet Tooth Dental Loft in Frisco, TX should schedule a professional dental cleaning and polishing with general dentist, Dr. Camelia Cooper. While Dr. Cooper is sure that all of her patients follow a good oral home care routine, including brushing their teeth twice a day and flossing, it is best to have tartar build up removed professionally to prevent infection, cavities, and other dental concerns. Having the teeth cleaned and polished at Sweet Tooth Dental Loft ensures that the patient's teeth are thoroughly and professionally cleaned with advanced dental tools, which will help the patient have their brightest, whitest, healthiest smile.
Why Is Getting Regular Dental Cleanings So Important?
Everyone knows (or should know) that regular dental cleanings are essential to maintaining healthy teeth and gums. But why exactly are dental cleanings so important? For two reasons: plaque and tartar buildup and the inevitable dental problems.
Even with regular brushing and flossing, plaque and tartar, that hard, sticky buildup on your teeth accumulates over time. While brushing and flossing alone can't remove it, during a dental cleaning, Dr. Cooper will use special tools that can easily remove this stubborn buildup.
Though you may be genetically predisposed to having healthy teeth, over time, the enamel of the teeth wears away, making cavities almost inevitable. Along with tooth decay, almost all people have some level of gum disease. During a regular dental cleaning, Dr. Cooper will check the health of your teeth and gums to identify any issues that need to be addressed before they become serious problems.
Remember, twice a year — every six months — regular dental cleaning is necessary to ensure your smile stays healthy and bright, so don't forget to schedule your appointment with Dr. Cooper and her expert team at Sweet Tooth Dental Loft in Frisco, TX.
Dental Cleanings Reviews
"Great dentist, hygienist and office staff. I am not a fan of dentists and use to avoid them. Where we lived before I found a good one I was comfortable with so when moving my fear was having to find a new dentist. Well first visit and I already feel comfortable. Alena was amazing, she chatted to help keep my mind of the cleaning and she did a great job cleaning. Thank you Alena. Dr. Cooper was so friendly and nice. Really enjoyed her. And finally, can't forget the front office staff who made the check in and out process so smooth. Thank you all."
- C.W. /
Google /
Aug 19, 2022
"Dr. Cooper and entire staff are awesome. I never have to wait. Scheduling is excellent and so was my cleaning experience. I've recommended several colleagues and friends."
- M.N. /
Google /
Oct 21, 2022
"The entire team was fabulous. From getting me in for an emergency visit to finding a place for me to get caught up on my cleaning. A1 service. Dr. Cooper is very personable and I felt no discomfort during treatment. I would recommend this dentist to anyone looking for excellent service."
- K.W. /
Google /
Mar 09, 2023
"Great dental office. I spent more time with the hygienist then the actual dentist, but the hygienists was amazing and very personable. They did a great job with the cleaning as well. The place is very sanitary and clean. I would highly recommend. It is a bit pricey for out of pocket though just FYI."
- R.M. /
Google /
Apr 02, 2023
"One of the best dental experiences I had and at a convenient location. The staff were incredibly warm and welcoming, ensuring that I felt at ease throughout my visit. The hygienist, Judy, stood out for her exceptional service. She not only made me feel comfortable but also provided a gentle cleaning, a stark contrast to the rough treatment I've encountered at other dental offices. In addition to the top-notch care, I greatly appreciated the time she took to educate me on my gum health. She patiently explained the numerical system used to assess gum health, allowing me to better understand my own oral hygiene. Overall, I am extremely satisfied with the dental care provided at this clinic and feel fortunate to live within walking distance. I wholeheartedly recommend this dental office to others seeking a comfortable and informative dental experience."
- M.S. /
Google /
Apr 20, 2023
Previous
Next
What Are the Benefits of Dental Cleanings?
At Sweet Tooth Dental Loft in Frisco, TX, we believe regular dental cleanings are a vital and efficient means of maintaining optimal dental health and achieving a radiant smile. Typically recommended twice a year, these cleanings complement your at-home oral care routine of brushing and flossing. By choosing dental cleanings at our practice, you can enjoy a plethora of advantages, which include:
Cavity and periodontal disease prevention
A brighter, whiter smile
Early detection of any oral health issues
Removing plaque buildup with specialty tools
Eliminating bacteria from the gums
Customized oral health and at-home care advice
What to Expect during a dental cleaning
Dental cleanings usually start with an examination of the patient's teeth. During the examination, Dr. Cooper will look for any signs of damage, cavities, or decay. The patient's teeth are cleaned to remove any plaque and tartar buildup, followed by a deep clean and polish with professional dental tools. Patient will have the opportunity to discuss the health status of their teeth with Dr. Cooper as well as discuss her home dental health suggestions.
What happens after a dental cleaning?
To keep their teeth looking and feeling as clean as they do after a professional dental cleaning and polishing, Dr. Cooper and her staff will go over recommendations for the patient's home care routine for optimal oral hygiene. If needed, Dr. Cooper will talk to the patient about specific mouthwashes or toothpastes and when the patient should return for their next cleaning. Dr. Cooper encourages her patients to ask questions about their home care to help them keep their teeth healthy and pain free.
How often should I have my teeth professionally cleaned?
Based on recommendations from the American Dental Association, patients of all ages should schedule a routine dental cleaning twice a year. If you have a history of periodontal disease or other oral conditions, you may need a cleaning more often. Our expert dentist can provide detailed information.
What should I do at home to keep my teeth clean?
For the best oral health care routine, patients should brush once in the morning and before bed. If possible, it's best to brush after every meal. You should also floss every day and use mouthwash. Depending on your dental appliances or gum disease, we can show you the proper techniques and products for all your exact needs.
Are dental cleanings painful?
Dental cleanings should not feel painful. Throughout your cleaning, you will feel some pressure and vibrations from the tools. If you do experience any discomfort, please let us know as soon as possible. Additionally, patients who suffer from dental anxiety may also benefit from nitrous oxide (laughing gas).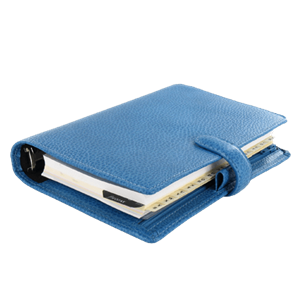 Get Cleaner, Whiter Teeth
Schedule your dental cleaning at Sweet Tooth Dental Loft in Frisco today! Dr. Cooper's top priority is ensuring that each patient has a healthy smile they can be proud of and can show off. Call our front office to schedule your dental cleaning. We look forward to seeing you at Sweet Tooth soon!
Related Procedures
Related Posts