What is a Dental Cleaning?
At least twice a year (about every 6 months) patients at Sweet Tooth Dental Loft in Frisco, TX should schedule a professional dental cleaning and polishing with general dentist, Dr. Camelia Cooper. While Dr. Cooper is sure that all of her patients follow a good oral home care routine, including brushing their teeth twice a day and flossing, it is best to have tartar build up removed professionally to prevent infection, cavities, and other dental concerns. Having the teeth cleaned and polished at Sweet Tooth Dental Loft ensures that the patient's teeth are thoroughly and professionally cleaned with advanced dental tools, which will help the patient have their brightest, whitest, healthiest smile.
Dental Cleanings Reviews
"Sweet Tooth Dental Loft is the best dental practice at which I have been a patient in the last 30 years! For the past two years, Dr. Cooper and her dental hygienists have provided my wife and me excellent dental care. The receptionist has helped us to understand the coverage in our dental plan. Our appointments begin promptly; xrays, cleaning and polishing is efficient. Dr. Cooper has excellent chairside manner; she explains changes in our teeth and brushing and flossing techniques to ensure that we have healthy teeth and gums."
- C.H. /
Google /
Oct 25, 2015
"First time visit at your office yesterday for regular cleaning and xrays - but also a crown.I am very impressed with the entire process. Since I am extremely anxious about all dental procedures, I was very pleased with the way everyone at this office made sure I was okay and feeling as comfortable as possible throughout the process. Noted genuine concern from all staff and also very personable, friendly and informative. Considering my anxiety regarding dentist appointments - this was one of the best! "
- C. /
Demandforce /
Feb 04, 2014
"I had an excellent experience. I do not like going to the dentist. The assistant who cleaned my teeth and Dr. Cooper eased my concerns by explaining the procedures and providing headphones that neutralized the high pitched sounds of the cleaning and buffing devices.. The dental assistant completed the cleaning in a painless and efficient manner. Dr. Cooper thoroughly examined my teeth and gums and explained my e-rays. I recommend Sweet Tooth Dental Loft without reservation "
- C. /
Demandforce /
Feb 14, 2014
"Very clean! I work in a dental office myself and I am very aware of the Doctor who puts emphasis on presentation of their space. Not only is it stylish it is pristine in all areas. Every person I came in contact with there was friendly and helpful. Dr. Cooper was thorough and educated me on my options for restorative procedures like I was hoping she would. They have the latest in technology and Dr. Cooper is at the top of her game. Got to give a shout out to the hygienist she was really gentle and has a very caring personality. In every way it was a fantastic experience. My children are going back next week for a cleaning and I'm having work done as well! You won't find a better place to go in the metroplex! "
- A. /
Demandforce /
Feb 22, 2014
"Dentists are so friendly and thorough. I had another great cleaning yesterday! "
- N. /
Demandforce /
Jun 13, 2014
Previous
Next
What to Expect during a dental cleaning
Dental cleanings usually start with an examination of the patient's teeth. During the examination, Dr. Cooper will look for any signs of damage, cavities, or decay. The patient's teeth are cleaned to remove any plaque and tartar buildup, followed by a deep clean and polish with professional dental tools. Patient will have the opportunity to discuss the health status of their teeth with Dr. Cooper as well as discuss her home dental health suggestions.
What happens after a dental cleaning?
To keep their teeth looking and feeling as clean as they do after a professional dental cleaning and polishing, Dr. Cooper and her staff will go over recommendations for the patient's home care routine for optimal oral hygiene. If needed, Dr. Cooper will talk to the patient about specific mouthwashes or toothpastes and when the patient should return for their next cleaning. Dr. Cooper encourages her patients to ask questions about their home care to help them keep their teeth healthy and pain free.
How often should I have my teeth professionally cleaned?
Based on recommendations from the American Dental Association, patients of all ages should schedule a routine dental cleaning twice a year. If you have a history of periodontal disease or other oral conditions, you may need a cleaning more often. Our expert dentist can provide detailed information.
What should I do at home to keep my teeth clean?
For the best oral health care routine, patients should brush once in the morning and before bed. If possible, it's best to brush after every meal. You should also floss every day and use mouthwash. Depending on your dental appliances or gum disease, we can show you the proper techniques and products for all your exact needs.
Are dental cleanings painful?
Dental cleanings should not feel painful. Throughout your cleaning, you will feel some pressure and vibrations from the tools. If you do experience any discomfort, please let us know as soon as possible. Additionally, patients who suffer from dental anxiety may also benefit from nitrous oxide (laughing gas).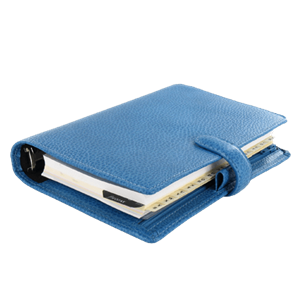 Get Cleaner, Whiter Teeth
Schedule your dental cleaning at Sweet Tooth Dental Loft in Frisco today! Dr. Cooper's top priority is ensuring that each patient has a healthy smile they can be proud of and can show off. Call our front office to schedule your dental cleaning. We look forward to seeing you at Sweet Tooth soon!
Related Procedures
Related Posts