Meet The Faces of Sweet Tooth Dental Loft
Filter by location:
About Our Dedicated Staff
Dr. Cooper is grateful to have such a wonderful, caring staff that matches the enthusiasm and energy she has created for Sweet Tooth Dental Loft. From office personnel to dental assistants and hygienists, Sweet Tooth Dental Loft is operated by people who are dedicated to serving our patients. We invite you to learn more about our valued staff members before your visit by going through the links below to their profiles. After you meet us, we can't wait to meet you!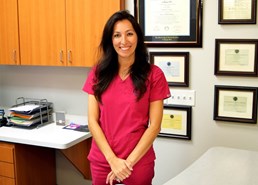 Lucia Flanagan
Lucia Flanagan
Front Desk Personnel
Lucia keeps Sweet Tooth Dental Loft running smoothly by scheduling appointments, helping patients with insurance, and organizing the office.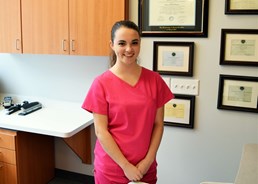 Kelly Hess, R.D.A.
Kelly Hess, R.D.A.
Registered Dental Assistant
Kelly is a registered dental assistant who helps Dr. Cooper and the hygienists during various dental procedures.