Five Benefits Of Invisalign® Aligners For Your Smile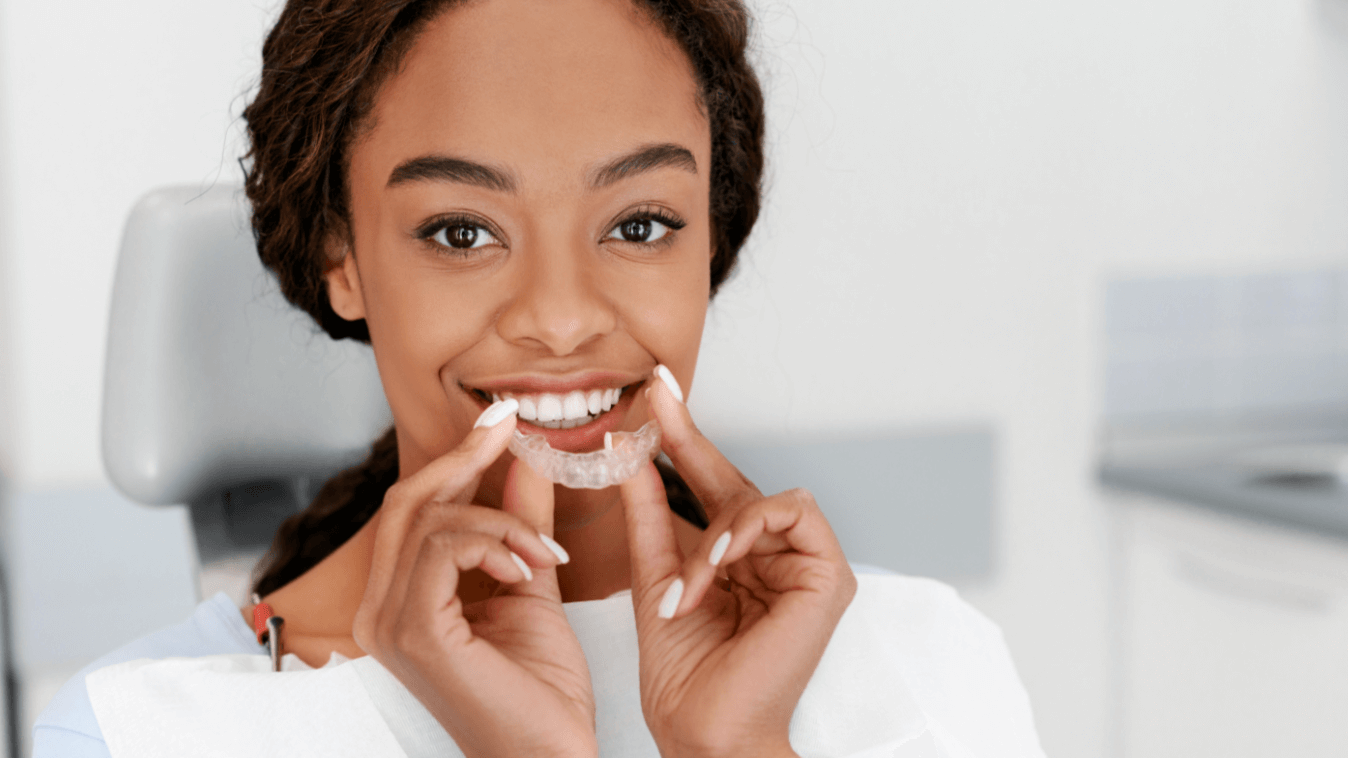 Not long ago, traditional metal braces were virtually the only option for fixing crooked teeth. While there is certainly no denying the beautiful results that are possible with metal braces, modern advancements in cosmetic dentistry and orthodontics have made getting straight teeth more convenient and comfortable than ever before. At Sweet Tooth Dental Loft in Frisco, TX, award-winning dentist Dr. Camelia Cooper is proud to offer the widely popular Invisalign treatment for patients of virtually all ages. Review these five exciting benefits of Invisalign aligners in Frisco, and find out whether you may qualify for treatment.
How does Invisalign work?
Invisalign treatment involves a series of clear plastic trays, called aligners, that are worn in sequence to gradually straighten crooked, misaligned, or crowded teeth. At the beginning of an Invisalign treatment in Frisco, Dr. Cooper will perform an examination, take digital dental x-rays, and create a mold of the patient's teeth. Using this mold, a set of Invisalign aligners will be created. Patients will wear each set of aligners for approximately two weeks and attend routine appointments to monitor their progress. On average, patients require about 1 –2 years of Invisalign treatment to achieve their desired outcome. Following a full course of Invisalign treatment, patients will need to wear a retainer to maintain their results over time.
What are the benefits of Invisalign vs. braces?
There's no doubt that beautiful results can be achieved with braces, but many patients prefer the convenience and other advantages of Invisalign aligners. Five of the most desirable benefits of Invisalign treatment compared with braces include:
1. Invisalign aligners are clear: Perhaps the most popular feature of Invisalign aligners is that the plastic aligners are clear, meaning patients can keep their treatment almost entirely discreet. Men, women, and teenagers who are particularly concerned about altering their appearance with metal braces may be good candidates for Invisalign clear aligners.
2. Invisalign treatment is comfortable: One disadvantage of metal braces is that they can often be uncomfortable. The wires, springs, and brackets can cause cuts, scrapes, and irritation in the mouth. Invisalign aligners, on the other hand, are custom-made from smooth plastic that most patients consider exceptionally comfortable.
3. Invisalign trays are removable: The clear aligners used for Invisalign treatment should be worn as often as possible, but they are easily removable for eating, drinking, brushing, flossing, and other activities.
4. There are virtually no restrictions with Invisalign aligners: Patients who have traditional braces are familiar with the long list of foods that are off-limits and can potentially damage or break metal braces. Because Invisalign aligners can be removed when eating, patients can still enjoy their favorite hard or chewy foods, including popcorn, gum, nuts, and others.
5. Invisalign aligners can correct a wide range of issues: Patients with one or more of the following concerns can likely benefit from Invisalign treatment:
Crooked teeth
Misaligned teeth
Crowded teeth
Spacing issues
Gap between teeth
Rotated teeth
Overbite
Getting a gorgeous, straight smile can be easier than you think with Invisalign treatment in Frisco, TX
Everyone deserves to love their look, and your smile is a big part of that. If you are unhappy with your teeth but want to avoid the discomfort, inconvenience, and appearance of traditional metal braces, we can help. To learn even more about the benefits of Invisalign aligners for men, women, and teens, call Sweet Tooth Dental Loft in Frisco, TX to schedule your one-on-one consultation with sought-after dentist Dr. Camelia Cooper today!