Five Questions For a Frisco Cosmetic Dentist About Invisalign® Aligners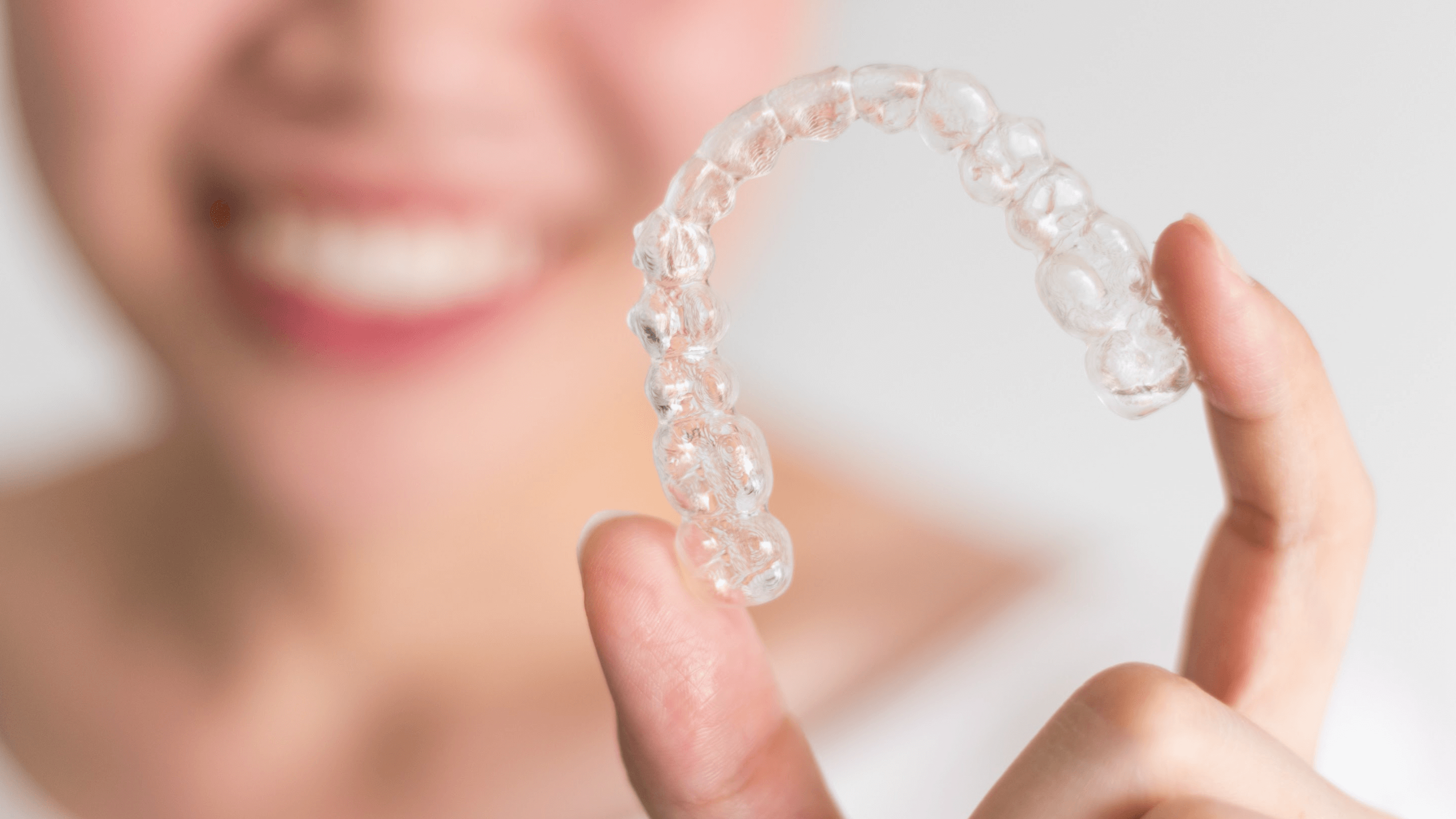 Do you want to be on the fast track to a straighter smile? Beautiful, straight teeth are a feature most people desire for their smiles. For some adults and teens, crooked, misaligned, or crowded teeth are standing in the way of this cosmetic goal. Invisalign clear aligners offer a discreet, often expedited option to align teeth. To help patients with their smile makeover, Dr. Camelia Cooper at Sweet Tooth Dental Loft in Frisco, TX is excited to be an Invisalign provider. Here are answers to some common questions often asked by patients looking into this popular orthodontic option.
1. How do Invisalign aligners work?
Invisalign clear aligners are a series of customized trays created from digital impressions of a patient's upper and lower arches, which gently and gradually shift teeth into place. According to your Invisalign treatment plan, these computer-generated mouth trays will apply incremental pressure so you can achieve a straighter, more attractive smile. In most cases, Invisalign clear aligners can provide the same results as traditional braces but without hygiene challenges and discomfort. This discreet orthodontic solution for adults and teenagers is a smile makeover treatment that can help with the following:
Slight open bite, underbite, overbite, or crossbite
Narrow arches
Gapped teeth or overcrowding
Crooked or misaligned teeth
Relapsed cases
2. I had braces as a kid. Can I consider this cosmetic dentistry option?
It is generally a great orthodontic alternative for adults who had braces when younger but have noticed their teeth shift or change with age. Invisalign clear aligners are often preferred by a number of Frisco, TX patients for their discreet nature, comfort, and convenience. However, traditional braces may still be the best treatment option in some instances. We would advise that you consult with Dr. Cooper to see if you are a viable candidate.
3. How do I get started with an Invisalign provider?
Our team at Sweet Tooth Dental Loft in Frisco, TX can help you make an appointment with Dr. Cooper and answer any additional questions you may have about an Invisalign procedure. During your consultation, Dr. Cooper will listen to your concerns and evaluate your smile, then map out a customized digital treatment plan that showcases the step-by-step transformation of your smile. Once you approve it, your unique Invisalign clear aligners will be ordered and arrive back in about 4 – 6 weeks.
4. How long does Invisalign treatment take?
You must wear your Invisalign clear aligners for 20 – 22 hours every day to be effective. You will change out the upper and lower trays every 1 – 2 weeks, or as directed by Dr. Cooper. You can take them out to brush, floss, and eat, but you should put them back in almost immediately. You even need to wear them while sleeping. On average, Invisalign treatment takes about 12 – 18 months.
5. Will my insurance provider cover Invisalign treatments?
If your dental insurance includes cosmetic dentistry or orthodontic services, then yes, you might be covered for Invisalign treatments. One of our team members at Sweet Tooth Dental Loft in Frisco, TX will be happy to contact your insurance provider for more information.
If you have minor to moderate orthodontic issues, you could be a candidate for Invisalign clear aligners. Consulting with a qualified dental professional, like Dr. Camelia Cooper at Sweet Tooth Dental Loft in Frisco, TX, is the first step to having the smile you always wanted. She is an Invisalign provider who can offer this comfortable, convenient, and virtually transparent way to have an attractive smile. Learn more about Invisalign treatments by contacting our premier dental facility to schedule your initial consultation today.