Five Tips to Ensure Your Family Maintains Good Oral Health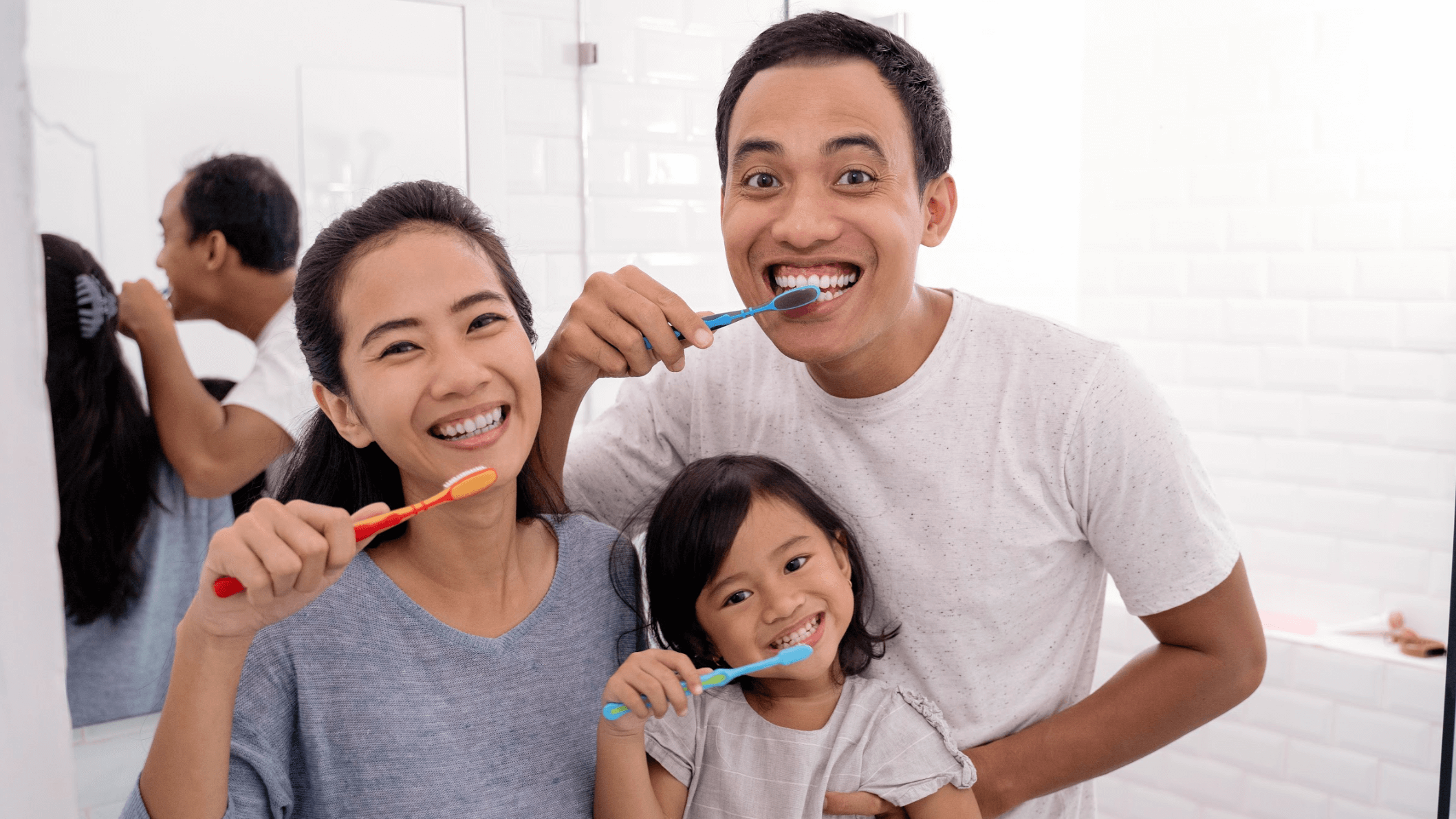 Developing good dental health habits is essential for the whole family. Even young children who will eventually lose their baby teeth need to learn how to care for their oral health in the long run. Watching adults practice good habits is a great way to teach them how to care for their smiles.
Dr. Camelia Cooper and the staff at Sweet Tooth Dental Loft in Frisco, TX offer comprehensive family dentistry and a full range of preventive treatments to keep everyone's teeth and gums as healthy as possible.
Below, we'll share some tips on maintaining healthy teeth and gums for the whole family.
Why are healthy teeth important?
Our teeth not only help us chew, but they're also an important part of our faces. They affect the way we speak and smile, and they even maintain the shape of the lower half of the face.
Those who don't keep their teeth healthy by maintaining good oral hygiene practices can develop the following issues at any age:
Cavities

Bad breath (halitosis)

Gum disease (gingivitis)

Bacterial infections that spread to other areas of the body

Issues with speaking, smiling, eating

Poor confidence
Five tips for healthy teeth and gums
Dr. Cooper, and her team at Sweet Tooth Dental Loft in Frisco, TX are always happy to give patients customized advice on maintaining their oral health. But, in general, there are five major ways to keep your teeth and gums healthy between dental visits.
1. Make brushing and flossing an automatic part of your morning and evening routine
Brushing twice and flossing once a day may feel like a chore, but there are ways to make it more fun and easier to remember. Families who want to practice good oral hygiene may consider:
Brushing and flossing together

Making sure brushing time is something everyone looks forward to by picking a favorite song

Letting everyone choose fun toothbrushes

Creating a calendar for toothbrush changes, dental appointments, etc. that kids can see

Explaining to small children how to brush and floss thoroughly and adequately

Talking to kids about what brushing and flossing do to keep teeth healthy
2. Know what foods are likely to lead to dental and gum problems
Diet is a crucial part of keeping teeth healthy. Everyone needs appropriate amounts of calcium, protein, and fiber daily. Fresh vegetables can even help clean your teeth.
The hardest part of maintaining a good diet for oral health is avoiding snacks and sticky, high-sugar foods, including carbonated drinks, like soda. Avoiding cravings may involve not keeping these things readily available in the house.
It's often helpful to keep around low-sugar treats, like chewing gum, to help produce saliva, which washes away food particles. Drinking water is also a crucial part of keeping your mouth clean and healthy.
3. Encourage family members to be open about any dental health issues
Getting kids and teens to mention an aching tooth, cold or heat sensitivity, or gums that bleed while flossing is vital for managing their oral health. By opening up the dialog, it's easier for parents to catch problems before they become serious.
It's also important to remember that dentistry has changed significantly in the last decade. Procedures that may have been painful to parents when they were young are now far more comfortable. Young people are far less likely to share dental health issues if they're taught to associate the dentist with old-fashioned anxiety-inducing treatments.
4. Protect teeth from physical damage
If a family member wakes up with headaches or jaw soreness, teeth grinding may be an issue to address with the family dentist.
But most dental trauma is generally the result of a one-time action. So, whether it's encouraging mouthguards while playing sports or reminding your family not to use their teeth to open or tear things, keeping an eye on the potential for physical damage is crucial to avoiding chipping and cracking.
5. Get dental health checkups and cleanings at least twice a year
In our sugar-laced world, cavities may be inevitable. But regular checkups twice a year (or as often as your dentist recommends) can help catch problems early before they turn into afflictions that require more significant dental restoration.
Each year, the whole family should ask their dentists about the following treatments:
Dental cleanings (twice a year)

Dental and periodontal exams

Fluoride treatments

Dental sealants

X-rays (to examine any issues that cannot be seen)
The other benefit of regular checkups is that they allow you to find a dentist you trust, so you know you're in the right hands if you need more extensive treatment.
Family dentistry for healthy teeth in Frisco, TX
Dr. Camelia Cooper and the staff at Sweet Tooth Dental Loft in Frisco, TX can treat the whole family, providing everything from bi-annual checkups to restorative and cosmetic dental treatments.
If you're ready to follow the above tips for healthy teeth and gums, schedule a consultation with Dr. Cooper to discuss your family's dental health.