How Often Should I Clean My Invisalign® Aligners?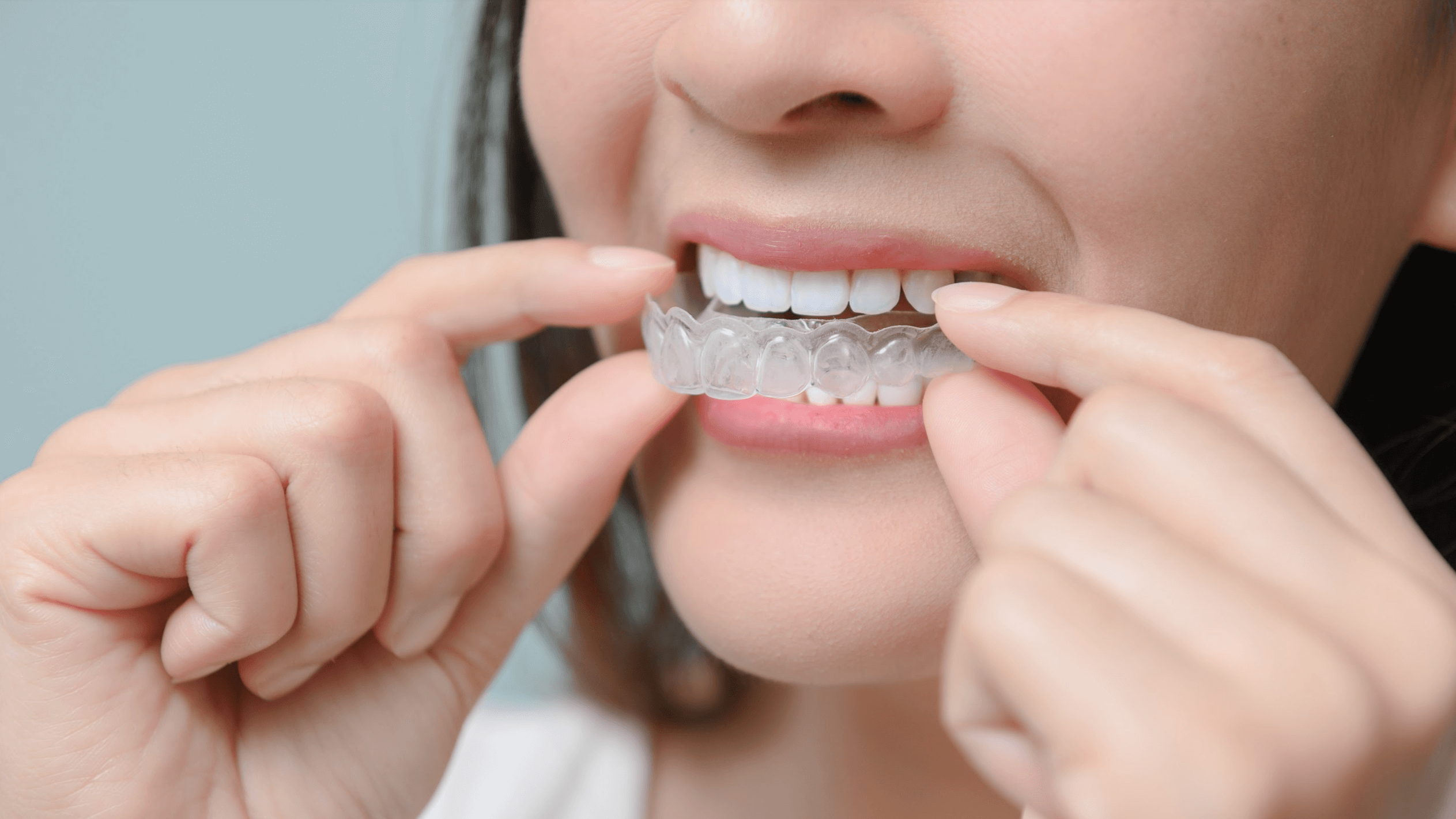 Invisalign orthodontics is a fast and easy procedure to straighten your teeth and correct alignment issues with your smile. While innovative Invisalign aligners require very little maintenance compared to traditional braces, you'll need some at-home care to make sure your equipment stays clean and functional.
Dr. Camelia Cooper and the team at Sweet Tooth Dental Loft in Frisco, TX are here to answer any questions you have about the amazing Invisalign treatment. Here are a few tips to make sure your clear plastic aligners stay clean throughout the process.
Twice daily cleaning is necessary
A good rule of thumb for keeping your Invisalign aligners virtually spotless is to clean them twice a day. It's best to clean them at the same time you'll be brushing your teeth. The dental team at Sweet Tooth Dental Loft in Frisco, TX recommends that you brush your teeth after each meal while on the Invisalign program. Proper brushing prevents food particles from entering the aligners. Cleaning the aligners at the start and end of each day is also necessary for helping you keep your teeth virtually stain-free.
How to clean your aligners
You can clean your Invisalign® aligners with a few steps:
Use a soft-bristled toothbrush and gentle toothpaste on the aligner. Do not use anything that might be overly abrasive.
Brush the inside and outside parts of the plastic.
Rinse out the aligners under lukewarm water. Do not use hot water, as it might warp the plastic materials.
You can also rinse out your aligners every time you take them out of your mouth. But be sure when doing so that you are cautious and that you don't handle them harsher than necessary.
How long should the aligners last?
The timeframe for how long your Invisalign® aligners should last will vary by each situation and your progression. Some aligners can work for 2 – 4 weeks. At Sweet Tooth Dental Loft, Dr. Cooper can guide you on how long each aligner set should last. Your dentist will let you know when you need to replace your aligners. You should have a thorough calendar that lists when your aligners need to be switched.
You may also notice that the aligners may slip out on occasion. This is a sign that the aligners have done their job and your teeth have moved to the desired position. But you will need the next set to keep the process moving forward. Sticking with a suitable schedule is necessary for ensuring your teeth will be healthy and that they will stay comfortable.
Contact us today for more information on Invisalign treatment!
Our team at the Sweet Tooth Dental Loft in Frisco, TX can answer any questions you have about our Invisalign treatment. Dr. Camelia Cooper and the experts at Sweet Tooth Dental Loft offer smart solutions that will ensure you get the smile you deserve. Visit us today for a free consultation so you can learn more about how the Invisalign treatment process can work for you.