Invisalign® Aligners Are the Clear Choice for a Confident Smile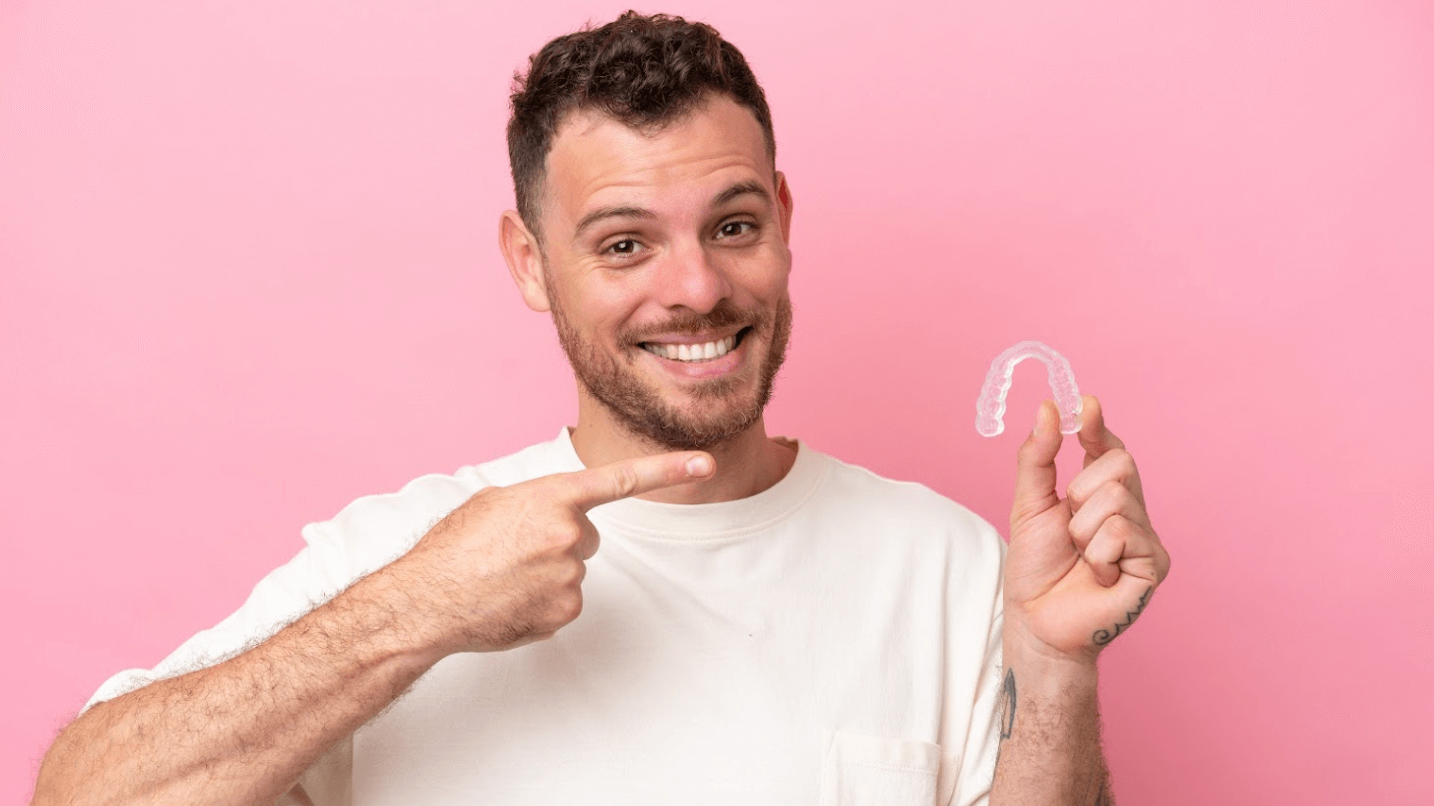 When it comes to straightening your teeth, traditional metal braces may not be the best option for everyone. Fortunately, modern solutions, such as Invisalign® clear aligners, can give you a straighter smile without the discomfort and embarrassment of metal brackets and wires. Let's explore the benefits of Invisalign treatment and why Dr. Camelia Cooper at Sweet Tooth Dental Loft in Frisco, TX is the clear choice for a confident smile.
What is Invisalign orthodontics?
Invisalign orthodontics is a treatment that uses clear, custom-made aligners to gradually shift your teeth into the desired position. Unlike metal braces, the aligners are virtually invisible, allowing you to straighten your teeth without anyone knowing. Additionally, the aligners are removable, which means you can eat and drink whatever you want and brush and floss your teeth as usual.
Why Invisalign orthodontics is the clear choice
One of the most significant advantages of Invisalign aligners is their convenience. With Invisalign treatment, you don't have to visit the dentist as frequently as you would with traditional braces, as you can receive several sets of aligners at a time and change them every two weeks on your own. This means fewer appointments and less time spent in the dental chair. Plus, the aligners are made from a smooth, comfortable material, so you won't experience the discomfort or irritation of metal brackets and wires.
Another advantage of Invisalign clear aligners is that they are a versatile treatment option. Invisalign treatments can treat various dental issues, including overcrowding, gaps, and bite problems. In fact, Invisalign aligners can even be used to correct complex cases, which were previously only treatable with traditional braces. So, whether you have minor or severe dental problems, Invisalign orthodontics can help you achieve your desired smile.
Why choose skilled Frisco, TX dentist Dr. Camelia Cooper
While Invisalign clear aligners are a fantastic option, choosing the right dentist is crucial to the success of your treatment. Dr. Cooper is a certified Invisalign orthodontics provider with extensive experience helping patients achieve their dream smiles. She takes the time to understand each patient's unique needs and goals and creates a customized treatment plan that delivers the best results. Additionally, she uses advanced technology to ensure precise treatment and optimal results.
Revamp your smile with Invisalign treatment at Sweet Tooth Dental Loft
If you want a confident smile without the hassle of traditional braces, Invisalign treatment by Dr. Camelia Cooper at Sweet Tooth Dental Loft in Frisco, TX is a clear choice. Contact us today to schedule a consultation and take the first step toward achieving the smile you deserve.